Penrite to deliver 10 Tenths in V8 Ute Race Action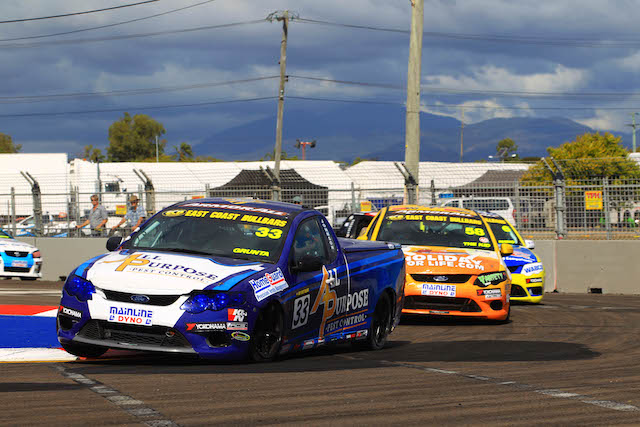 Australia's number one lubricant specialist Penrite has announced they will be the official control lubricant supplier to the 2015 East Coast Bullbars Australian V8 Ute Racing Series.
Penrite has been involved in all forms of motorsport since 1980 from Bikes, Karts, Cars and Trucks, and in the mid-2000's became the first control Oil supplier to the V8 Ute Racing Series.
Corporate and Partnership Manager Jarrod Harding is looking forward to re-joining the Series and the chance to promote the brand alongside one of Australia's most popular support categories.
"The V8 Ute Racing Series is a great fit for Penrite. The fans love V8 Ute Racing and as a Company, we are really glad to be involved again. The racing is even tougher since we were last involved, so it's important to have a great product to keep these engines ticking over," explained Harding.
Penrite will supply all lubricants, power steering oil and coolant, including the high performance 10 Tenths racing range for the Engine Oil, which uses a unique "Shear Free" formulation.
Category Manager of SPHERIX Craig Denyer is pleased to welcome Penrite Oil back into the series.
"Penrite has always been great product for our series, it stands the rigors of the heat and demands of the hostile V8 Ute Racing environment," said Denyer. "We have always had a great relationship with the Company, and considering we are both home grown and truly Australian products, it's a natural fit."
Penrite have oil to suit any needs whether it's marine, industrial, transport, construction, farming/ agriculture and forestry industries.
All 32 V8 Utes will be using Penrite Oil when they hit the track for Round 5 of the 2015 East Coast Bullbars Australian V8 Ute Racing Series at the Wilson Security Sandown 500, 11 – 13th September