Pearson test ride organised by Bayliss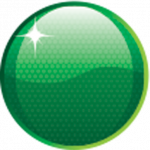 Three-time Superbike World Champion and MotoGP race winner Troy Bayliss played a helping hand in organising a test day for reigning SuperSport Champion Broc Pearson.
Gold Coast-based Pearson will climb aboard a DesmoSport Ducati Panigale V4 R alongside Bryan Staring for the upcoming two-day test at Morgan Park on July 21-22.
The test will take place ahead of the fifth round of the 2022 Australian Superbike Championship, which will take place at the Warwick circuit from August 5-7.
DesmoSport Ducati co-owner Troy Bayliss said he was happy to assist the talented rider's development.
"Broc's found himself in an unfortunate position this season, but I'm glad we found a way at least get him on track at the test," the MotoGP race winner said.
"He's a good kid, full of confidence and a fast rider.
"He knows his way around Morgan Park too, so it's a good opportunity for him to have some fun and show everyone what he can do on a superbike."
Pearson is grateful for the chance to test the bike at the Warwick circuit.
"I just want to thank Benny and TB for the opportunity to ride one of Bryan's bikes," Pearson said.
"I've been into them a bit on some group chats and when I go past the workshop to let me have a ride, but I've pretty much done that for the last two years, sort of half-jokingly really, knowing that DesmoSport wasn't going to have any rides readily available.
"When Troy called last week and said that he and Ben had an opportunity to ride the Panigale V4 R if I was interested, I jumped at the chance.
"It's only for the two-day test at Morgan Park, but I'm pretty excited to get on one of the fastest bikes in the country."