Pata Honda tools powered by Panasonic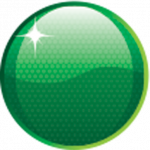 The Pata Honda World Superbike team has announced an agreement with Panasonic Powertools Europe that will see the Japanese electrical giant supply a range of its products to the Netherlands-based team for the 2014 and 2015 seasons.
The Panasonic Corporation was founded in 1918 by Konosuke Matsushita and is now one of the world's largest and most successful manufacturers of electrical and consumer electronics products. For the financial year ending in 2014, the group recorded revenue of more than ¥7.3 trillion (Yen) and employed almost 300,000 people.
The two-year agreement with the Pata Honda team covers the provision of Panasonic Powertools including impact drivers, drills and wrenches, as well as the company's TVs for use in the team's hospitality unit and as timing-monitors in the pit boxes.
Contact was made initially through the team's search for the most suitable tools for removing wheel axles in World Superbike pit-stops that were introduced under new championship regulations last season.
Pieter Breddels, Pata Honda's technical co-ordinator, said: "Panasonic's powertools are a really big help, but not just for our pit-stops. The compact and high-power wrenches are now being used by our tuning department to build engines, too!
"For a team like ours, Panasonic is the perfect partner," he added. "Speed is important, of course, but so is having the best tools available. The products of this world-leading manufacturer are extremely powerful and robust. We are really happy to have signed this agreement and hope it signals the start of a long-term relationship."
Joris Hartman, sales and marketing manager of Panasonic Benelux, added: "We are very pleased with this co-operative venture. A top-level racing team supported by a Japanese manufacturer, Honda, is a perfect match for a top Japanese powertools brand like Panasonic."
He concluded: "For both Honda and Panasonic, quality, speed, reliability and performance in a wide range of possible conditions are highly important considerations. We look forward to supporting the Pata Honda team throughout this World Superbike championship season."