Pata Honda targets improvements on the Algarve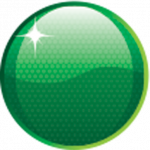 The Pata Honda team is heading to Portugal this weekend (4-6 July) for round eight of the 2014 World Superbike Championship at the Autodromo Internacional Algarve near Portimao.
The team's riders, Jonathan Rea and Leon Haslam, together with their respective crews, are fully focused on improving recent results and targeting podium finishes once again with their Honda CBR1000RR Fireblade SP machines.
 Rea has been on the Portimao podium no fewer than seven times in his six-year World Superbike career, the most recent being a third place in race two last season. He currently sits fourth in the SBK points standings but the 27-year-old from Northern Ireland is just 13 points from second position, and he is determined to re-discover the levels of performance that have taken him and his CBR to three wins in 2014.
His Pata Honda team-mate Leon Haslam has been making steady progress in recent rounds and has found a way forward to begin consistently challenging nearer the front of the field. The 31-year-old British rider will be testing a new engine specification at Portimao this weekend and is eager to return to the Portimao podium, which marked his debut rostrum finish with Honda's CBR in World Superbikes.
The Autodromo Internacional Algarve is set in rolling hills 84km to the west of Faro in Portugal and has been part of the World Superbike calendar since its completion six years ago. The undulating 4.592km circuit is renowned as a roller-coaster ride with a number of blind crests and dramatic changes in elevation.
Jonathan Rea: "I'm really excited to be heading to a circuit where I really enjoy riding the CBR and, without doubt, Portimao is one of the most exhilarating tracks on the World Superbike calendar.
It's close by one of the main tourist areas in the Algarve and I have a lot of friends coming out for the weekend, so I'm even more excited about this round. The last few races have thrown up a few problems in managing the electronics on the bike, especially engine braking, so Portimao gives us an opportunity to go back to basics.
"We had a good five-day test there earlier in the year when the team extended our stay there because of early rain. We got a good base setting then so I'm hoping that will be a solid starting point for the weekend. I need to be really strong in the next couple of races because they take us to about two-thirds distance on the season and it's important to carry some confidence and momentum into the final part of the year."
Leon Haslam: "I didn't race at Portimao last year because of my broken leg, but I really like the circuit and I've had some good races there over the years. I've been on the podium a few times and it's a special place for me because I got my first SBK podium with Honda there in 2008.
"It's fun to ride and it's quite a physical circuit but my shoulder is feeling a little better after Misano. I've had some good physio down at the English Institute of Sport, which I'm hoping will see me through the next three races at Portimao, Laguna Seca and then Suzuka for the Eight-Hour, which are all quite physical tracks.
"We tested at Portimao earlier this year when it was wet a lot of the time, but we know the CBR goes well there and I'm quite excited to be trying a different engine this weekend."