Pata Honda returns to WSBK action in Spain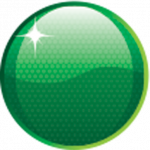 MEDIA RELEASE: After an extended summer break of almost seven weeks, the 2015 World Superbike championship reignites this weekend (18-20 September) at Jerez in Spain with Pata Honda riders Sylvain Guintoli and Michael van der Mark eager to get back into action on their Honda CBR1000RR Fireblade SP machines.
Guintoli went into the summer break in great form following round 10 of the series at Sepang in Malaysia. The 33-year-old French rider started the two races from the front row of the grid and followed up his impressive qualifying performance with two strong fourth place finishes, leaving him sixth in the overall points standings.
Van der Mark also performed well last time out and, although a recurring electrical issue halted his race one progress in Sepang, the 22-year-old SBK rookie from Rotterdam in the Netherlands was able to push hard to fifth place in race two and he lies seventh, just behind his team-mate, in the championship table.
A tighter and more technical circuit than Sepang, the 4.423km Jerez circuit in Andalucia in southern Spain was built in 1985 and has hosted World Superbike races since 2013. It will present its own individual challenges to the Pata Honda riders, particularly Guintoli who missed out on valuable testing time at Jerez in January after a heavy crash.
Both riders have been training hard and riding their Honda CRF450R motocross bikes during the summer months to remain as sharp as possible. Both are keen to stress, however, that nothing can replicate riding their CBR machines on track and Guintoli and van der Mark are excited at the prospect of getting back to action at Jerez on Friday morning.
2015 World Superbike championship, round 11.
Friday 18 September
11.15-12.00 – Free practice 1
15.00-15.45 – Free practice 2
Saturday 19 September
09.45-10.30 – Free practice 3
12.30-13.00 – Free practice 4
15.00-15.15 – Superpole 1
15.25-15.40 – Superpole 2
Sunday 20 September
08.40-08.55 – Warm-up
10.30 – Race 1 (20 Laps, 88.460km)
13.10 – Race 2 (20 Laps, 88.460km)
Sylvain Guintol
It's a good job that riding the CBR is a bit like riding a bicycle – you don't forget how to do it! I feel like I've been on a long winter break since the last round in Sepang, not a summer break. I've been able to do a bit of motocross on my CRF450R but it's not the same and I've not been wanting to push too hard because it's quite easy to get injured! So I've been doing lots of other normal training, riding the push-bike and running. Jerez is a really nice track and I had a couple of good results there last season. My last visit there at the beginning of this year wasn't so good though because I got injured in a big crash, but I'm looking forward to going back there with the team. The last round in Sepang was really positive with good results in qualifyi ng and in the two races so I'm looking forward to getting back into that rhythm again as soon as we can.
Michael van der Mark
Of course, Jerez holds some very special memories for me because it's one year since I won the World Supersport title there on the CBR600RR. It's been a mixed first year learning to ride the Superbike with some good results but also some technical issues which have made things difficult sometimes. The guys have had some time back at the workshop since Sepang and I know they've been working hard at eliminating the problem. It's been a long break for us all, but I've been training hard and riding some motocross. Now I'm ready to get back on the CBR and I'm really looking forward to riding again at Jerez. As Sylvain's results also showed, the bike worked very well at Sepang which has not been a great circuit for us before, so we are optimistic for this weekend.
Pieter Breddels
We've spent the last few weeks working on a re-build of Mikey's CBR and changing the layout of the electrical components. Basically, he had a problem in Sepang that has plagued him earlier in the season so we've addressed the issue completely and hopefully we can avoid any recurrence. We have also had a change in personnel on his side of the garage, so hopefully this will be a positive return for him to the circuit where he won his World Supersport title last season. Not very much has changed on Sylvain's side but we're just hoping we can pick up where we left off in Malaysia, which was a really positive weekend for him. A front row start and then two really solid results in the races made everyone happy going into the summer break and we're looking forward to getting that feeling agai n in Jerez.