Parsons aims to extend championship lead in Shanghai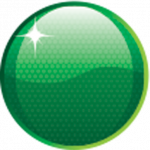 MEDIA RELEASE: Jake Parsons heads into rounds four, five and six of the Formula Masters China Series with the full intention of continuing his winning ways from event one at Sepang, Malaysia.
There the Meritus.GP driver scored two wins and a second place from the three races, and with two fastest laps takes a 16 point series lead into this weekend's event at the Shanghai International Formula 1 circuit – a track the Australian knows from last year.
"I joined the series half way through 2015," says Parsons.
"I did the last round and it was my best weekend of Masters last season with a win and two second places, so it's definitely good to be back here.
"Shanghai is one of the coolest circuits we go to," Parsons continues.
"You've got the huge coliseum style front straight, with the big bridges, and grandstands with the covers over that are really interesting as well.
"From a driver's point of view this circuit has got everything. You've got a lot of twisty parts and a lot of straight parts, and you've got unique corners, such as Turn One, which is special.
"The circuit got a really cool atmosphere, and it's my favourite one on the calendar of the tracks I've already been to."
One problem has already been overcome after the Meritus.GP team discovered something unusual as the team unpacked the cars at the circuit.
"Our seats shrunk in the shipping container, so my team mates and I all had to make new seats!
"The new one's feeling really good, so I think it was a good thing that it happened. It's a skill in itself making seats; and you get better and better at it."
Rounds four and five of the 2015 Formula Masters China Series take place on Saturday June 6, with round six of the 18-race series getting underway on Sunday morning in China.