NZ Championship on the line in ASKO Endurance Series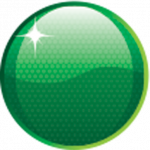 With only 6 weeks to go until the 2014 ASKO South Island Endurance Series bursts into life, the Series again has a very impressive range of entries and has just announced that this years Series will also include the Motorsport New Zealand Endurance Championship.
The series is again thrilled to have ASKO Appliances as its naming rights sponsor and along with series sponsors Allied Petroleum – Mobil 1, Pacific Invoice Finance, Paul Kelly Motor Company and Hagley Aluminium they have again managed to secure a significant prize money pool to pay out to series competitors.
"We have $20,000 in cash that we will pay as class prize money, plus $10,000 for the 3hr Series winner" said series secretary Chris Dunn.
"On top of that both our 1 Hour & 3 hour series winners will be awarded Motorsport New Zealand Endurance Championship titles"
The ASKO Endurance Series will again be run over 3 rounds, with separate races for both the 3 Hour & 1 Hour Series' and a round held at each of the three traditional South Island race circuits.
The Series starts at Teretonga Park, Invercargill on 20th September, then to Mike Pero Ruapuna, Christchurch for round Two on 4th October with the grand finale at Levels Raceway, Timaru on 18th October 2014.
The Series already has entries from most of the top teams from the 2013 ASKO Series and is set to be a real show-down.
Newly crowned North Island 3hr Series champion John deVeth will bring his V8ST Commodore South and along with the Carter brothers V8SC Falcon and a pair of late model Ferrari's will be looking to break the Porsche stranglehold on the Series.
However defending Series champion Paul Kelly is one of many competitors fronting with new machinery for 2014 and look for some wicked new cars set to make their debut including an ex Australian GT spec Corvette Z06 and at least one other equally awesome GT car yet to be landed, through to a twin turbo Supra powered Toyota 86 and the series gains some serious grunt.
On top of that there are household names such as Shane Van Gisbergen and Craig Baird, and from young gun Jono Lester through to Kiwi motorsport icon Inky Tulloch, who will line up against Aussie drivers including two time Australian GT champ Klark Quinn.
"The Series always produces a remarkable range of cars and you can guarantee there is always exciting new machinery filling our grids." said Dunn.
"So with close to 70 cars already registered it's looking to be another stellar season."
With the races separated both series' will have 5 separate racing classes, with cars divided into four capacity based classes being, Class 4: 0-1600cc, Class 3: 1601-2000cc, Class 2: 2001-3500cc and Class 1: 3501cc and over, plus a 'GT class' for the Porsche GT3's, top level V8's and other exotic cars, such as the Ferrari 458, in the field.
"The great thing about this years series is that we again have a great line-up of cars across all of the classes" said Dunn.
"No matter what car you have there will always be someone at your pace to race with, plus its often the smaller more reliable cars that are the most impressive as they work their way up through the fields."
So things are looking towards another huge year for this popular series, with Motorsport New Zealand Championships on the line, as well as the $30,000-00 prizemoney package, plus there is a magnificent Norm Sinclair original painting valued at around $10,000-00, Michelin tyres as well as ENDLESS Advance Brake Technologies goodies all to give away as a spot prizes to competitors in the Series.
"The support we receive is truly humbling." said Dunn "We are thrilled to again have secured NZ's largest prize money package, but that's just the on track goodies as we always ensure we treat our competitors to great social functions as well."
Although excited about the entries to date there are still some spots on the grid available in both the 3 Hour & 1 Hour Series' and dollar for dollar Endurance racing represents the best value for money Motorsport available.
Competitors can still register their interest by contacting Series Secretary, Chris Dunn, via e-mail at [email protected] or phone 021-107-9293.
Any potential competitors, crews and supporters are welcome to be added to the clubs e-mailing list by simply sending an e-mail to the above address, or via the Clubs facebook page at facebook.com/sierdcnz