Noonan just wants to have fun at Fuchs Winternationals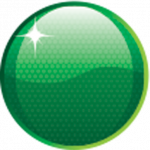 MEDIA RELEASE: drags – With a brand new car and the hopes of many of his competitors on his shoulders, engine builder and Top Alcohol racer Jamie Noonan just 'wants to have a little fun' at the Fuchs Winternationals – which kicks off today at Willowbank Raceway.
Noonan will be one of 10 Top Alcohol competitors hitting Queensland's premier drag racing facility this Thursday through Sunday (4-7 June) in pursuit of a covered 'gold Christmas tree' trophy.
"We are still ironing out the bugs of our new car – I have only made three full passes since bringing it home from the USA so we have no expectations for this event other than to showcase our products and have a little fun with our customers," said Noonan, director and chief engine builder of Noonan Race Engineering which is heavily involved in the drag racing and V8 Supercar fields.
At the recent Winters Warm-Up test weekend for event entrants, Noonan and the team impressed with some big numbers across both Saturday and Sunday. Noonan however will not be drawn into superlatives.
"The Winters Warm-Up was a mixed affair for us, we needed to do some final testing of some of our new products which resulted in us running a 5.35 second pass on the Saturday running under the NHRA (America's primary sanctioning body) rules (the Australian elapsed time record for Top Alcohol is currently 5.410 seconds)," said Noonan.
"We made the commitment to compete this weekend following that successful data gathering, and so spent that evening changing the car to Australian rules to return on Sunday and run a 5.49 second pass – being only my third full pass in the car it gives us something to base our program on for the Winters which is a good start."
"For sure it would be nice to take home the win, however the field has gotten a lot tougher and we do not have a lot of test passes under our belt with this new car, so if we can go out, get a few more passes done and back up our 5.49 second effort from last weekend we would be happy with that."
The last time Noonan competed in the event, it was 2012 and the engine builder had secured a finals berth before mechanical issues intervened.
"Our stars just did not align in 2012, we had consistent engine problems causing us issues. We were fortunate enough to win the first round and then faced Adam Marchant in the semi-final, who threw his belt while we encountered an engine failure that saw us unable to turn-around for the finals – for us it was more disappointing to end Marchant's championship opportunity on that run and not proceed, than the act of not making the final," said Noonan.
"After the 2012 event my fiancé Renee and I decided to take a break from racing and sold our racing team. And then last August she came down from her office and told me that she had made a business decision and bought a race car! Obviously I wasn't going to challenge her on that!
"Thanks must go to her as none of this would be possible without her efforts. And I must also thank my entire team at Noonan Race Engineering, and the racing team and crew chief Dave Harvey for their efforts both on and off the track."
The Fuchs Winternationals action kicks off today with qualifying for the sportsman brackets (Thursday 4 June) before all brackets are on track Friday through Sunday. For more information, schedules and entry lists please visit willowbankraceway.com.au