Nightingale named to drive for CXC Global alongside Dylan Thomas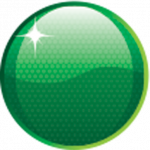 MEDIA RELEASE: national – With the inaugural Bathurst 6 Hour race for Production Touring Cars already creating an enormous amount of interest right across Australia and internationally, one of the leading teams have become the first to announce their driver line-up.
The Narrabeen based CXG Global Racing team used Facebook to announce they had signed 27 year old Terry Nightingale, a very talented driver from Bathurst with a very impressive CV to join Dylan Thomas in the team Mitsubishi Evo X.
The race is the brain child of the NSW Production Touring Cars (www.nswproductiontouring cars.com.au), and will be run at Easter 2016 in the Yeehah Events organised Bathurst Motor Festival.
"After a successful test day CXC Global Racing is happy to welcome Terry Nightingale on board to share the teams Evo X with Dylan Thomas in next year's Bathurst 6hr. The pair will make a strong pairing and are aiming for outright victory," President of the NSW Production Touring Cars (www.nswproductiontouring cars.com.au) Gerry Murphy, commented on the announcement.
"Great news. Well done Terry, and Dylan awesome of you to give a young talent a shot," said Murphy.
He also said he was excited by the way the race was coming together at this early stage.
"Membership of the club is growing rapidly on the back of the race and we are getting interest already from interstate and overseas," Murphy said. "It's going off.
"With enquiries coming from right around Australia, it would be an appropriate time to mention that we have members from all over Australia, the only NSW references is where the club started."
Nightingale responded to CXC Global's announcement, by too commenting on Facebook.
"After a successful recent test (Wednesday 27 May) at Wakefield Park Raceway, the team have welcomed me aboard for the inaugural Bathurst enduro, which is expected to have a bumper to bumper entry list fielding the best production car teams and drivers in Australia and potentially some international's," said Nightingale.
"I am very, very excited to announce that I will be driving with CXC Global Racing with ace driver Dylan Thomas in their Mitsubishi Evo 10 in the Bathurst 6 hour next year.
"I am absolutely privileged to have been given the opportunity to have a crack at outright honours in a mainstream race at Mount Panorama with a first class team and top rated driver.
And a top rating driver 39 year old Dylan Thomas really is, for he has had an incredible amount of success in circuit racing, highlighted perhaps by his most recent outing at the Phillip Island Shannons Nationals in the Porsche Carrera Cup which changed its format from the normal sprint race, to a mini-endurance Pro/Am format.
Driving with Nick Foster Thomas showed his class, particularly in the second race which they won, Thomas taking it to the flag and having to withstand an incredible amount of pressure of 2011 Bathurst 1000 winner Nick Percat.
He also a near perfect record in the Bathurst Motor Festival NSW Production Touring Cars non championship mini enduros at Easter, the forerunner to the 6 hour at the same meeting.
At Easter 2014 Thomas won the driver A qualifying race on Saturday, before teaming up with his father David the next day and winning the One Hour enduro.
This year there were twin One Hour Production Touring Car non championship races, and Thomas took pole position, but the first race which was hampered by rain, and extremely long period's behind the safety car, he finished third with his father David fourth in the team CXC Global Evo 9.
The following day, Dylan put in a dominant performance to take a strong win in the second one hour race.
Through their CXC Global business, the Thomas' also prepare, race and lease Formula Vee racing cars, and Dylan is the defending NSW Formula Vee champion.
Prior to the test day, Nightingale had never before driven an Evo, and he was on the pace within just a few laps, something he has a happy knack of doing with incredible regularity.
He has had several wins in various cars over the past two seasons, mainly in Targa Racing Mazda MX'5's, and in 2014 along with Sydney's Adam Dodd finished second outright in the Australian Manufacturers Championship.
"Thank Chris Gough and his TargaRacing team, for without his help I would not have had the opportunity to get this far," Nightingale said.