New MoTeC solution for World Rallycross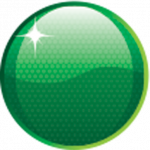 MoTeC is excited to announce the release of a dedicated M1 FIA Rallycross firmware package, which has been built to comply with the FIA Regulations for 2014 World Rallycross cars.
Teamed with an M130 or M150 ECU, this adaptable engine management solution will control 4 cylinder, port-injected, turbocharged gasoline engines, offering strategies tailored specifically to Rallycross, for example: anti-lag, driver switches (launch enable, boost trim etc), knock control, launch control, chassis logging (steering), gearbox coolant pumps, boost control utilising turbo speed, and anti-jerk.
Four programmable control outputs are also available for additional needs.
Package features include:
• Configurable synchronisation modes that accommodate most popular modern engines
• Supplied sensor calibrations that cater for many common automotive sensors
• Configurable Top Dead Centre position for each cylinder
• Configurable ignition output pin for each cylinder
• Configurable on-board knock
• Configurable boost control for a single turbo
• Configurable anti-lag for a single turbo
• Configurable anti-jerk
• Configurable throttle bypass control for common systems, e.g. Tibuc
A comprehensive list of features is available in the product datasheet available on the MoTeC website.
FIA Regulation Compliance
MoTeC's M1 FIA Rallycross package complies with FIA Article 279 – 2014 (Technical Regulations for Rallycross Cars).
Specifically, the following strategies and features are not present in the package:
• GPS support
• Variable intake geometry
• Water injection
• Intercooler spray
• Traction control
• Drive by Wire throttles
• Variable valve timing
Gear position and wheel speed are present in the package, but for testing purposes only. They must be disabled/disconnected for race events.
M1 Tune software is free to download via the MoTeC website and contains a sample package to examine.
The FIA Rallycross package can also be downloaded freely but requires a licence to run.