Mustangs join Targa tour for Labour Day fun run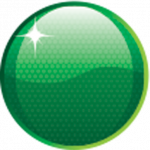 It was an opportunity both parties agreed was too good to miss. So next Monday in Christchurch between 80 and 100 sleek Ford Mustangs will join at least 70 other exotic sports and luxury cars for the prologue stage of this year's Targa South Island Tour.
The Targa Tour is an increasingly popular part of the annual six-day Targa New Zealand tarmac motor rally and this year's 20th anniversary event which starts in Christchurch on Monday October 27 has attracted the largest field to date, 70 in the Tour and 130 across the various competition categories.
Though entrants follow the same 'closed' road stages as competitors in any Targa event, they do so at a pace more akin to regular road speeds set by a tour leader.
The idea is that owners of late model or classic sports and/or luxury cars can enjoy the opportunity and camaraderie of a Targa-style event without having to go to the expense of building a dedicated competition car.
This year's 20th anniversary Targa was always going to be a special one, and when event director Peter Martin found out that the annual Ford Mustang Convention was being held in Christchurch over Labour Weekend he offered the organising committee the chance of share activities on Labour Day Monday, the traditional 'Prologue' day.
Up to 200 Mustangs are expected to take part in the convention's closed track event at Mike Pero Motorsport Park on the morning of Labour Day Monday, with Targa organisers lending a supporting hand for all the organising arrangements.
And of those, up to 100 car owners are expected to take up the opportunity of joining the Targa Tour group for its run through the prologue stage along Summit Rd in the Port Hills in the afternoon.
Rob Donaldson, Vice President of the Canterbury Mustang Owners Club, and a member of the convention working group, expects the opportunity to be grabbed with both hands by many of those attending this year's convention.
"Where else can you get the opportunity, for little or no expense, to give your Mustang the chance to stretch its legs on both a closed race track and one of New Zealand's most iconic and challenging roads, all on the same day?
"This will be a perfect way to finish off what will be a superb convention weekend, and I'm sure the post Targa stories and discussions will become part of the folklore of a very memorable, once in a lifetime, 50th celebration event for all Mustang owners."
The 20th anniversary Targa South Island event starts at Christchurch's Addington Raceway on Monday October 27 before the prologue stage in the Port Hills and afternoon at Mike Pero Motorsport Park.
On Tuesday the field heads south for stages in mid-Canterbury, before the first of two overnight stays in Dunedin where the cars will be housed in the Forsyth Barr stadium.
After a day full of stages in the North Otago hinterland (and lunch and service stop in Oamaru's historical precinct) on Wednesday the field returns to Dunedin before heading south on Thursday to Invercargill – and a day's end stage at Teretonga Park.
Friday October 31 is then spent completing stages through Eastern Southland then West and Central Otago before finishing at Cromwell's Highlands Motorsport Park.
Competitors then spend the final day (Saturday November 01) in the Lakes County with stages to and from Glenorchy and across the Crown Range before the official finish in downtown Queenstown and prize giving function the next day.
All told, competitors and those in the Targa Tour will contest 807kms over 34 closed special stages linked by 1828km of open road transport stages.