Motorcycle ace Daryl Beattie to take bike enthusiasts on the ride of their lives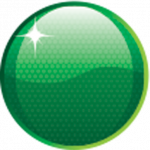 The highly respected winner of three 500cc world motorcycle grands prix and runner-up to Mick Doohan in the 1995 world championship has formed a new business called Daryl Beattie Adventures.
Four adventure tour options handpicked, organised and led by Beattie will take small groups of riders through dazzling outback Australia scenery and terrain. A fully equipped, go-anywhere Unimog will meet riders at every stopover with personal luggage, kitchen and showering facilities, bedding, fuel and spares providing rare outback luxury.
A keen chef, Beattie promises fine tucker at the end of each day's riding – casseroles, barbecues, fish and other tasty fare, with wines and beers available on tabs. Sleeping swags with extra ground sheeting and mattresses will ensure comfortable nights under the stars.  
"Every evening, our guests will be relaxing with a cold one, reminiscing about the day's riding, and chatting about all things on two wheels," said Beattie, who has been a serious dirt-bike rider before and after his GP career.
The outback adventures are a far cry from Beattie's competitive days and continuing role as a Network Ten television sports commentator, but he says there's a simple reason why, "I have spent many years in the outback. This is a personal passion and something I want to share with others."
"I've spent a lot of time travelling to spectacular and remote parts of Australia," said Charleville-born Beattie. "I reckon I've picked out some awesome routes for our bike tours that should suit the skill levels and budgets of most riders."
Beattie said the adventure programs have been tailored to cater for competent riders with dirt-bike experience. He has rated the routes in difficulty from one (the easiest) to five (the most difficult), using toes in reference to the five he lost while competing.
The two six-days/five nights Simpson Desert rides from Birdsville-to-Alice Springs, which include a spectacular Simpson Desert crossing have already sold out. Next up is the eight days/seven nights Finke Desert Race tour, from Brisbane to Alice Springs starting June 2, which will see Beattie tourists camping among competitors, soaking up the atmosphere and listening to war stories about the infamous desert race.
The longest (18 days) Desert to WA Coast ride starts July 15 at Uluru, travelling along the legendary tough Canning Stock Route across the Gibson Desert to Halls Creek and then Broome's beautiful Cable Beach – a ride of more than 3500km and a four-toe rating.
There are two Cape York tours planned for September 3-8 and October 1-6. These tours run east to west, starting in Cairns and finishing in Bamaga at the tip of North-Eastern Queensland. "The Cape was one of my first fishing trips away with mates about 20 years ago," Beattie said. "Crossing the Daintree River and riding the CREB track is a blast. The roads and tracks change every day and I always enjoy the many creeks and rivers we cross heading north." 
Each tour has limited capacity. "A small group is easier to manage and I will be able to get to know the group better. We feel six to eight riders is ideal," Beattie said.
Six brand spanking new Honda CRF450X four-stroke off-road bikes have been fitted with special 21-litre endurance fuel tanks, Michelin Desert tyres and other small mods. And all tour riders will be encouraged to stop and record what they are doing and seeing. "I love my photography and Go Pros are welcome," Beattie said. "I'll be blazing away at every opportunity with a new Canon video/still camera."