Motor Racing Talent to be Discovered in Exciting New Competition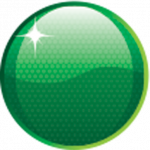 The dream of going motor racing has suddenly become even closer to reality for many people, with the exciting new Pulsar Driver Search competition set to unearth some new talent in the Australian motorsport scene.
The competition, the first of its type in almost a decade, gives any existing or aspiring Australian race driver the opportunity to win a funded drive in a racing category. The Pulsar Driver Search will test drivers' skills within a fun and friendly environment where drivers will compete to win the ultimate prize, a funded arrive-and-drive deal to compete in the Pulsar Challenge, one of Australia's most affordable and fastest-growing one-make racing series.
The competition will be conducted throughout NSW and Victoria consisting of motorkhana and track day events in Nissan Pulsar road and race cars. Competitors will progress through a number of elimination rounds which will ultimately lead to a final event at Winton Motor Raceway where the winner will be crowned.
Pulsar Driver Search is the vision of Kyle Austin, who wants to make motor racing more accessible.
"Going motor racing is typically out of reach for the average person as it is extremely expensive and time consuming, with most people also lacking the advice and guidance that they need to get started," Austin said.
"The Pulsar Driver Search is a chance to experience and compete in motorsport affordably, while also providing the opportunity to move up the ranks and compete in a one-make category with the focus on driver talent. Driver training and mentoring will also be provided to the winners with the intention to give them the best machinery and support to enable them to be race winners"
The competition will commence on 30July 2015 with the winner to be crowned on 4 October 2015, with heats to be held at Sydney Motorsport Park, Winton Motor Raceway and Wakefield Park Raceway.
Second place will receive an arrive and drive deal to co-drive with the winner at a selected Pulsar Challenge Endurance round and third place will receive a test day at Wakefield Park. Additional prizes will be given out to random competitors at each round with the help of sponsors.
For further information on the Pulsar Driver Search visit www.pulsardriversearch.com.au.
Be sure to 'LIKE' Pulsar Driver Search on Facebook for the opportunity to win a spot into Round 1 of the competition.