Mother knows best: Sue Hughes set to make Sports Racer debut, comeback this weekend at QR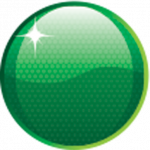 Sue Hughes might be the mother of Formula 3 racer Jon Collins, but that doesn't mean she isn't an accomplished racer in her own right.
Hughes – who races under her maiden name in tribute to her father, who introduced her to racing – has been competing since 1988 across more than 20 circuit configurations in everything from Formula Vee, Formula Ford, Pro Car, Improved Production and Radicals. She even built the M3 Motor for her IP BMW, and has driven the Medical Chase Car at past Bathurst 1000 events.
This weekend Hughes will make her debut in the Australian Sports Racer Series in her Radical race car while her youngest son Jon competes at the same event in the Australian Formula 3 Championship. Not only will this weekend be her debut, it will also be a comeback following a heavy crash earlier this year.
"During my time I have raced at more than 20 circuit configurations in Australia, including everything from Amaroo Park, Oran Park and Darwin to Tasmania and the Indy Car circuit on the Gold Coast and I have loved every minute of it. I can't think of a time of my life without racing and now my youngest son Jon is enjoying the same 'drug'!" said Hughes, of Terrey Hills in New South Wales.
"It doesn't get any better than that, and being part of the first Australian mother and son combination to race together in a national championship (Radical Series, 2012) has definitely been a standout highlight for me.
"This year as the 'sponsor' for his exploits in F3, my racing funds are going to his adventures this year primarily, but I am racing in selected Radical Australian Cup rounds and am looking forward to joining the Australian Sports Racer Series at Queensland Raceway this weekend.
"While we won't be racing in the same category this weekend, we always enjoy racing together and supporting each other and this weekend will be no different."
Queensland Raceway's round three of the 2015 Australian Sports Racer Series will be the comeback event for Hughes following car and driver damage in a heavy incident at Sydney Motorsport Park in May.
"May saw us have a heavy crash at Sydney Motorsport Park, so this weekend will be my first since then as I had to take time out with some broken bones – it is fair to say my main goal this weekend is to finish with the car in one piece!" said Hughes, who has lovingly named her 2010 1500cc Suzuki Hayabusa powered Radical 'Kermie'.
"With the time out of the seat I am anticipating being somewhere at the back of the Wests, but I will at least be looking to do match my personal bests from my previous outings at QR. I have only raced there a few times, but the track is a lot more technical than it appears and I can't wait to get back on track and be driving with the guys again.
"Even though I will be the only one in a Radical, I am looking forward ot he challenge of racing with the single seaters. Hopefully I can come back and do the Phillip Island round as well later this year – I am looking at the logistics of this as I am already entered in the Radical Australian Cup category at that event, but as my son and I have both commented, perhaps I could always do both!" laughed Hughes.
The Australian Sports Racer Series is an exciting national motorsport series providing something different amongst Australia's crowded motorsport landscape. Launched in 2010, the Series joined the popular Shannons Australian Motor Racing Nationals in 2014, successfully launching the Series onto the national stage.
With spiritual links to the hugely popular sports car racing scene of the 70s and 80s, these Le Mans prototype style sports cars offer scintillating performance, amazing dynamics and spectacularly close racing.
Designed to maximise aerodynamic performance while weighing as little as 400kgs, these racers are powered by high-tech production-based motorcycle engines which rev to 13,500 rpm. Capable of punching out lap times equal to the mighty V8 Supercars at many circuits around Australia, these rockets are sure to grab your attention, whether you are behind the wheel, or in the grandstand.
For more information on the Australian Sports Racer Series, go to www.sportsracer.com.au