Molly Taylor announces dual campaign for 2015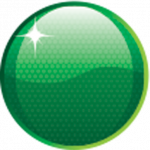 Australia's international rally driver, Molly Taylor, is to spend 2015 dividing her time between her home country and Europe.
Taylor, who has spent the past five years competing exclusively in Europe, has been offered a chance in Australia that she could not refuse.
"I'm back to contest the Australian Rally Championship in last year's championship winning car, the 2012 Renault Clio G2 that took Scott Pedder and Dale Moscatt to victory," Taylor says.
"I'm so excited to have this opportunity and am very grateful to Scott and Pedders for giving it to me. It's been terrific to work with him to put his WRC2 program together, and I look forward to taking care of his 'baby' in the ARC while he's away."
For Scott Pedder, putting Taylor in the car makes a lot of sense.
"Molly was instrumental in making my deal come together to compete in the WRC2 this year, so I'm really happy that we've been able to help her.
"I'm passionate about the ARC and two-wheel-drive cars and it's terrific to be able to help a leading competitor into our car.
"It's a great thing for the series to have someone with Molly's profile, work ethic and experience competing in Australia. Given her experience in this type of car, and rallying at the level she has been, I think she could be a genuine championship contender this year."
Taylor says her years of experience in Europe will be invaluable in this new challenge. She's quietly confident she can be up to speed with Pedder's car very quickly, and ready to compete with the frontrunners. As a bonus, all the extra kilometres of tough competition will prepare her for the international events she will contest later in the year.
"I'm working on some new opportunities for rallying in Europe, including some WRC events, but you never know where this sport will take you. This door opened and it was just too good to ignore. I'm grabbing it with both hands and really looking forward to being back in competition in Australia."
Taylor's first round will be QUIT Forest Rally in WA (March 27-29), followed by the National Capital Rally in Canberra (May 15-17), International Rally of Queensland (June 19-21) and SCOUTS South Australia (October 23-25). She will contest the WRC round, Coates Hire Rally Australia (September 10-13), but under ARC rules rather than the international regulations.
"Having regular time in what is a highly competitive series will keep me 'match fit' for rounds here and overseas. Being at home for a while, rather than living out of a suitcase, and being closer to my family is a bonus. It also gives me the chance to work for the funds I need for my plans in Europe."
The young Sydneysider will be announcing her sponsors in the next few weeks and says she is delighted that a number of Australian companies are coming on board as well as some global brands.
Taylor moved to Europe in 2009 to build her rally career after winning several junior class championships locally. In 2011, she was one of six young drivers to win a scholarship in an international shootout between 18 drivers from around the world.
That gave her a fully funded drive in the WRC Academy, a junior category of the World Rally Championship. Since then, she has contested selected rounds of the European Rally Championship and the WRC, posting several class victories along the way.
During that period, she was named British Ladies Champion two years in a row, won the inaugural European Rally Championship Ladies Trophy and was officially recognised as the fastest female rally driver in the world (2013).