Modern Sports Cars return to Wakefield Park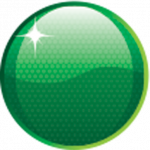 A pair of one-hour Modern Sports Car endurance races, featuring some of Australia's most affordable sports cars, will headline Round 2 of the MRA (Motor Racing Australia) series at Wakefield Park this Sunday.
The Modern Sports Car category was introduced at Wakefield Park in June last year and was an instant success, with 20 cars competing in the inaugural event.  
Cars eligible to compete in Modern Sports Cars include the Mazda MX5, Nissan 200SX, BMW M3 and M Coupe and Toyota's popular 86.
 
The format consists of two one-hour races with compulsory pit-stops in each and the option of two drivers per car.
 
Front-runners this weekend are expected to include last year's race winner Matilda Mravicic, who teams with her husband Nick Martinenko in a BMW M Coupe, along with Chris Gough/Zane Al-Said (Toyota 86), Richard Allen (BMW M3) and former Formula Vee champion Daniel Reynolds (Mazda MX5).
 
Another popular category on this weekend's program is Super TT (Tin Tops) – a class open to a wide range of production-based vehicles including Holden Commodores, Ford Falcons and even the turbocharged Datsun 120Y of Doug Moss, which won the opening round in January.
 
MRA director Terry Denovan said both the Modern Sports Cars and Super TT categories encapsulate the spirit of the series.
 
"The MRA is all about cheap, competitive, non-contact motorsport," Denovan said.
 
"Often it's the first step up for enthusiasts who have previously competed in track days or club sprints, and want to experience the thrill of racing wheel-to-wheel with other drivers.
 
"We aim to provide a relaxed, friendly environment that is still competitive, but not as cut-throat as the more serious state or national-level meetings.
 
"Categories like Modern Sports Cars and Super TT are ideal, because it's very easy for people to convert road or track-day vehicles into cars suitable to race in those categories, and the diversity of cars creates great spectator interest."
 
Other categories on the program include the Mini Racing Series (featuring a mixture of new and old Minis with various levels of modifications), Formula Vee, the opening round of the NSW Excel Racing Series, Superkarts, Mazda MX5 Cup and the NSW 5.0L V8 series (for old V8 Supercars).
 
Spectator entry on Sunday is $20 for adults and free for anyone under 16.