Miller heads to Hanika's home race as Moto3 leader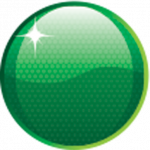 Direct from the United States to the Czech Republic, with no time for rest nor unpacking, the Red Bull KTM Ajo riders contest a second race in as many weekends on Sunday at Brno. 
After round 10 at Indianapolis Jack Miller heads to the Automotodrom Brno fresh from taking a second consecutive podium –with a win and an third place– and Hanika hopes for a season-best performance in front of his home fans.
Six podium finishes, including four wins, and six poles are impressive stats for the Red Bull KTM Ajo team's Australian star from the ten Grands Prix contested so far. The current leader of the Moto3 class is more comfortable at the Czech track than in Indianapolis.
Last season, Miller claimed fourth position on the grid and was seventh in the race. The objective is to consolidate his lead this weekend without taking unnecessary risks.
Karel Hanika won at Brno from pole position in 2012 and 2013 in the Red Bull Rookies Cup, but now he undertakes his first home race as a Grand Prix rider. The rookie is probably in his best form of the year.
In recent rounds Hanika has shown that he can run inside the Top 10 and fight in the leading group. The Czech rider hopes to enjoy a strong weekend at his most eagerly awaited Grand Prix of the year.
Hanika will have to wait until Friday to get onboard his KTM for the first free practice session. The Moto3 race will take place on Sunday at 11:00 am.
Jack Miller: "I can't wait to get to the Czech Republic, where last year I got a very good result. I think the characteristics of the Brno track will suit our bike very well. If we push hard from the start I hope we can have a better result than in Indianapolis, because the finish line is a bit closer to the final corner and so slipstreaming is not as crucial.
"We'll see what happens, because it has become clear that in this category there are up to 10 riders who can fight for the win. For now I'm happy with how everything is going, but I am focused on Brno. There's no use thinking about what we have done before, we must continue to take things race-by-race and think about the championship."