Mercedes AMG PETRONAS and DB Schenker link up for new logistics partnership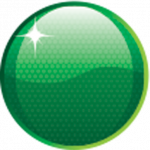 The MERCEDES AMG PETRONAS Formula One Team today confirmed a new four-year logistics partnership with German-based global transportation and logistics provider, DB Schenker.
From the 2015 season onwards, DB Schenker will provide logistics services for all European Grands Prix, tests and promotional events, including the transportation of the team's F1 W06 Hybrid racing cars, garage equipment and motorhome.
Earlier this month, DB Schenker took delivery of their new team fleet from the Mercedes-Benz truck production plant in Wörth, Germany, including the five brilliant silver Mercedes-Benz Actros 1845 LS tractor units with Giga Space Cab that will transport the Silver Arrows race cars.
The vehicles feature a wealth of comfort and safety equipment such as auxiliary air conditioning, the 'Economy Package' and also the extensive 'Top Safety Package'. This safety package includes the emergency braking system Active Brake Assist 3, a lane departure warning system, Stability Control Assist, Proximity Control Assist with stop-and-go function plus further safety systems.
Exceptionally low fuel consumption and maximum vehicle economy are assured by the Predictive Powertrain Control which, thanks to the linking of GPS data, the cruise control and the automated Mercedes PowerShift transmission, is able to detect the topography ahead and thus operate at optimum fuel consumption.
Jochen Müller, Schenker Deutschland AG Board Member:
"The MERCEDES AMG Formula One Team relies on top performance, not only in motorsport but also in terms of logistics. This is why for us, as a sports logistics expert, it is a great honour that the team has placed its trust in DB Schenker as its logistics partner."
Toto Wolff, Head of Mercedes-Benz Motorsport:
"The highest degree of professionalism and precision is indispensable in Formula One, a consideration which also applies to our logistics services. We are pleased to welcome DB Schenker to the team as our new logistics partner and we have no doubt that they will provide excellent service and be able to respond to changing circumstances with the necessary flexibility and speed required in Formula One."
DB Schenker
DB Schenker stands for the transportation and logistics activities of Deutsche Bahn. As a globally active, integrated logistics services provider for customers from the worlds of trade and industry, DB Schenker Logistics, with its business segments European Land Transport, Air and Ocean Freight, and Contract Logistics/Supply Chain Management, offers comprising solutions from one source. For decades, the logistics service provider also holds top positions in logistics for trade fairs, special transportation needs and major sporting events.
www.dbschenker.com