Mercedes AMG Petronas announces new partnership with Epson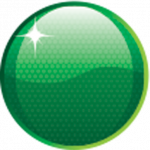 The MERCEDES AMG PETRONAS Formula One Team and Epson, a global innovation leader in printing, visual communications, manufacturing and quality of life solutions for the office, home, commerce and industry, are pleased to announce a long-term partnership for the 2015 season onwards.
Epson will become an Official Team Partner of the 2014 World Championship winning team, providing its expertise in the areas of printers, projectors, scanners and wearable technology.
With the location of the 20 Formula One Grands Prix closely reflecting Epson's global footprint, the partnership with MERCEDES AMG PETRONAS will provide a unique and highly visible platform for showcasing Epson's advanced technologies and accelerating customer growth.
Epson branding will feature on the F1 W06 Hybrid race cars, and on the helmet visors and racesuits of the team's drivers Lewis Hamilton and Nico Rosberg.
Minoru Usui, President of Epson
"We are extremely proud to enhance our global brand profile by becoming an official partner of the MERCEDES AMG PETRONAS Formula One Team. The partnership aligns two world-renowned champion brands committed to the relentless pursuit of innovation, the attainment of global leadership positions and the creation of products and services that continue to exceed expectations and emotionally engage stakeholders worldwide."
Toto Wolff, Head of Mercedes-Benz Motorsport
"We are delighted to welcome Epson to the MERCEDES AMG PETRONAS Formula One Team as our preparations for the 2015 season gather pace. It is always a pleasure to work with forward-thinking companies and Epson's products are a natural fit for our race and manufacturing operations. Epson's use of innovative technology to deliver performance is perfectly aligned to what we strive to achieve in Formula One and we will be working closely with Epson to showcase these innovations and increase global awareness of their brand and products. We look forward to the season ahead and many successful years as partners."
Epson
Epson is a global innovation leader dedicated to exceeding expectations with solutions for markets as diverse as the office, home, commerce and industry. Epson's line-up ranges from inkjet printers, printing systems and 3LCD projectors to industrial robots, smart glasses and sensing systems and is based on original, compact, energy-saving and high-precision technologies. Led by the Japan-based Seiko Epson Corporation, the Epson Group comprises more than 72,000 employees in 94 companies around the world, and is proud of its ongoing contributions to the global environment and the communities in which it operates.
global.epson.com