McNiven set for national series return at Townsville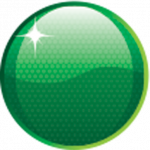 Victorian Peter McNiven will make his National motor racing series return this weekend at Townsville as part of the fourth round of the Australian V8 Ute Racing Series fuelled by Hogs Breath Café.
In a deal confirmed with Hitech Motorsports he will also take in the rounds at Sandown and Bathurst. 
McNiven, who last made an appearance in National level racing in the Mini Challenge in 2010, returned to the seat at a test day with his team following the Perth 400 at Barbagallo Raceway. With former V8 Ute National Champion Grant Johnson acting as a mentor to Peter, the Leongatha based driver admits he feels confident behind the wheel ahead of his debut. 
"I feel we performed really well in the test at Barbagallo especially considering how long it has been since I have been behind the wheel. It was great having Grant (Johnson) there as a coach for the day and it helped me a lot in coming to grips with driving the Ute," McNiven said. 
At the completion of the Perth test Peter's best time was close behind that of the series front runners, giving him confidence for the Townsville event. While he has experience at the Reid Park street circuit, McNiven is fully aware of the different driving style required for the V8 Ute compared with his last appearance there in the Mini Challenge. 
"By the end of the day I was only tenths away from the quickest time at the race meeting so that certainly gives me plenty of confidence leading into my debut. The Townsville track is a difficult one, I competed there in the Mini Challenge however driving a V8 Ute there is completely different so I will be making the most of practice to get used to it," McNiven added. 
Vibe Audio, a brand producing high quality car speakers and headphones will act as the major sponsor for Peter in his V8 Ute campaign. With it being the company's first introduction to motorsport, McNiven is hopeful to raise the profile and gain extensive publicity for the brand throughout the V8 Ute Series which is now the most popular category alongside the V8 Supercars. 
"I'm really excited to welcome Vibe Audio onboard as my major sponsor for the three rounds this year. I really hope to work closely with them to promote their brand and subsequently work on putting a deal together to contest the whole V8 Ute series next year. I must also thank my other sponsors, ProQuip and Autobarn for their support in making this happen," McNiven concluded.