McNee's comeback nets national championship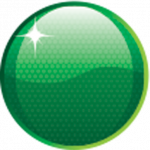 Born again racer Jamie McNee has won New Zealand's newest motor racing title, the Toyota Finance 86 Championship.
The 23-year-old Wellington driver wrapped up the series for the Toyota TR 86 coupes at Hampton Downs yesterday, completing a great comeback after three years out of the sport.
Earlier he had won national titles in kart racing and been a front-runner in Formula Ford and the Toyota Racing Series, but then he took a break while he concentrated on his university studies.
"That break definitely affected me for the first round," McNee said. "At Cromwell I wasn't that confident and I made a mess of the qualifying, but after that I ended up having a really good round and went from strength to strength after that."
Fast and consistent all season, McNee went to the final round with a strong points lead in his Talleys-backed car and built on that as he qualified fastest, won the first race and came second in the next one.
But then race three presented a strange combination of circumstances – McNee was disqualified after coming in second, but he had clinched the title anyway.
The disqualification was imposed because his car's ride height was found to be too low, by half a millimetre.
McNee said the crew had put extra fuel in the car but it used much less fuel than usual because the race was stopped early after four laps behind the safety car. The extra weight could have pushed the car body down a little more than usual, reducing the ride height.
"There was some pretty tight racing," he said. "We traded some paint but that's all right. The cars are so even you have to really put it in there to make the pass stick.
"Everyone was pretty desperate because it was the last round and they wanted to get the points – they weren't too keen to let you past."
McNee finishes his university studies, in accountancy and commercial law, next month and will then be looking for a job and further racing opportunities.
"I'm definitely looking at trying to do something in Australia, something like the GT series," he said. "The 86s is still an option – it's been a good series — and even the Toyota Racing Series if we could get a good deal together."
Aucklander Ash Blewett won the other three races over the weekend and he finished second in the championship.
Final championship points (top 5)
1 McNee 1170
2 Blewett 1091
3 Callum Quin (Auckland) 1070
4 Tom Alexander (Christchurch) 1055
5 Matt Gibson (Auckland) 956