Mawson heads to Spa for Belgium battle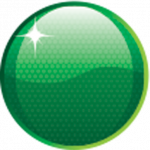 MEDIA RELEASE: Rising Australian driver Joey Mawson will contest Round Three of the 2015 German Formula 4 Championship at the famous Spa-Francorchamps circuit in Belgium.
After securing his maiden pole position and race win in the championship at the most recent round in Austria two weeks ago Mawson is heading into the weekend high in confidence.
The CAMS Foundation-backed driver has tested at the circuit previously, something that he believes will assist him in achieving another good result this weekend.
After two of the eight rounds in the championship, Mawson is third in the standings – 10 points adrift of the Championship lead held by Swedish driver Joel Eriksson.
A total of 42 drivers from 13 countries are registered to compete in the 2015 championship.
"I'm really looking forward to the weekend ahead at Spa, it is an amazing circuit," said Mawson.
"I come into the weekend only 10 points off the Championship lead, if I can get some good solid results I can realistically come away from Spa with the championship lead – which is the goal.
"It was nice to get my first pole position and first race win at Red Bull Ring two weeks ago but it was still a very tough weekend. I made a few mistakes that cost me some points but fortunately a few things went my way and I still managed to close in on the Championship lead despite having a tough weekend.
"I'm confident in my own pace and if I can just minimise the mistakes I can be right up there again this weekend."