Mawer gives GT Championship rules revamp the thumbs-up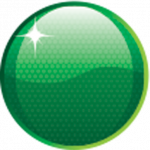 MEDIA RELEASE: national – The revised Australian GT Championship driver classification system has been welcomed by Trophy class co-leader Barton Mawer.
From the next round at Townsville in July, the existing four driver levels used to calculate compulsory pit stop handicaps will be increased to 12 – six each for professionals and amateurs.
Drivers will be reclassified during the year if they're obviously too high or too low, and drivers in the top three professional classifications will no longer be able to compete solo.
The changes are for the better according to Mawer, who has co-driven Greg Taylor's Adina Apartment Hotels Audi R8 LMS to two out of two Trophy class round wins in this year's championship.
"There was a problem with the CPS time differences between the driver classifications not being reflected out on the track," Mawer said.
"Expanding the classifications will align the CPS times closer to drivers' abilities.
"It's good to see the Australian GT Championship management acting quickly to resolve issues when they arise.
"That's a major reason why the championship has been so successful since Tony Quinn took over."
Mawer added that the multiple vehicle classes and pro-am format were other factors in the Australian GT Championship's popularity with competitors and fans.
"The GT3 Balance of Performance rules make a wide range cars competitive, so virtually every brand of supercar is represented.
"And being pro-am allows a newcomer like Greg Taylor to flatten his learning curve by having his car prepared and engineered by a professional team like Wall Racing."