Matt Hansen primed for Perth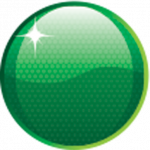 GMJ Motorsport Dunlop V8 Series rookie and proud West Australian Matt Hansen is pumped for this weekend's third round of the season at Perth's Barbagallo Raceway.
Hansen also has an ace up his sleeve as he aims for continued improvement aboard his Forpark Australia/Australian Custom Moulders VE Commodore – Barbagallo is a circuit where he has previously contested Dunlop Series meetings.
Hansen was called in as a substitute for the unavailable Tony Bates at Greg Murphy Racing in 2011, and finished a respectable 22nd on debut. He also drove with GMR in 2012.
"In 2011, it was a last-minute drive and learning experience, and good to race there again in 2012," Hansen said.
"Barbagallo is all about braking with three big stops: Turn 1, the bowl and the last corner, which are also the three main overtaking opportunities.
"After Winton, I was very happy with my lap times so I'm confident about this weekend – I'll be aiming to push well inside the top 15."
Jim Pollicina also has a Dunlop Series start at Barbagallo to his credit – he contested last year's event where he finished 26th overall.
Pollicina says his MoComm FG Falcon will be better suited to Barbagallo than the Commodore he raced last year.
"The Falcon has more front-end grip, which is essential with Barbagallo's direction changes throughout the the first half of the lap," Pollicina said.
"This year, it's taken me some time to get my head around the FPR Falcon, especially the brakes, which are very different to any car I've driven before.
"In the last round at Winton, I was starting to feel a lot more comfortable so hopefully I can continue to improve and finish consistently in the top 20 this weekend."
Geoff Emery has started all the DVS rounds at Barbagallo, with a best result of 12th in 2011. He says the abrasive surface is the circuit's key attribute and that tyre conservation will be critical for his R & J Batteries Commodore.
"Barbagallo's surface is very challenging, if it's windy there is often a lot of sand on the track, which is very tough on the tyres.
"We find the tyres are only at their optimum performance for one lap in qualifying, so it's important to get that lap perfect.
"With this year's longer races, tyre degradation will definitely be a factor and there will be people struggling, especially towards the end."