Marsden aiming for more consistency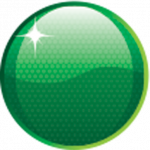 Defending Australian Supercharged Outlaws Champion Luke Marsden has acknowledged that the driver, not his Team M2 Funny Car, needs a tune up ahead of Round 9 of the Aeroflow Sportsman Drag Racing Championship in Mildura.
Currently 120 points behind Championship leader Mark Kuhn in 12th place, the Queenslander has some work to do to win a second consecutive title, but he isn't counting out his chances just yet.
"It hasn't been an ideal start," he said. "We decided to skip the first four races of the season this year to try and recoup from what was a massive season for us last year.
"We got back into racing at Calder Park in April running well and making it to the semis which were eventually cancelled due to poor track conditions. We suffered major engine damage in the first qualifier at the Sydney X-Champs. The car was great for the Winternationals and Alice Springs but the driver needs a bit of a tune up."
Marsden has been spending considerable time on the practice tree to ensure when it comes time to hit the throttle, it feels like second nature.
"I think driver consistency will be the key for there to be chance of me making a run at the Championship. The car is running great coming off the back of Alice Springs where the consistency of the car was probably the best it's ever been."
His teammate, Chris 'The Hof' Vant'Hof, occupies fourth spot on 150 points and is a legitimate contender for the title. Both will be out to make an impact in Mildura and carry that into the final run to the Championship culmination at the Australian Nationals in Sydney October 31 – November 2.
"Basically we are both out there trying to do the same thing and accumulate as many points as we can. Hof's driving has improved ten fold this year and he is a real chance. But I wouldn't count me out of contention just yet."
Both Luke Marsden and Chris Vant'Hof will be in action at Mildura Sunset Strip for Round 9 of the Aeroflow Sportsman Drag Racing Championship September 13-14, 2014.