Mahindra North Island Endurance Series secure TV coverage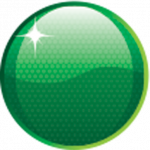 The inaugural Mahindra North Island Endurance Series has secured a TV package for its three events which blast off in June at the Pukekohe 6 Hours. 
There will be a 30 minute round up of the series on TV3's CRC Motorsport after the conclusion of the series along with three minute race reports on Sky's new motorsports show Sky Speed (presented by Greg Murphy and Steven McIver) after each of the races. This will combine with regular updates during each weekend from the series social media partner Velocity along with the series' own marketing efforts.
The package was put together by Robert Young, Director of Mahindra New Zealand, who wanted to bring the racing action from the series to New Zealand motorsport fans.  
"Its great news for the series and the competitors that TV coverage has been secured and it will add to our own coverage plan," explained series board member Kel McBeath.
"The major philosophy of the series is to put the drivers and teams first, and to get everyone working together off track to create three great events. Mainstream TV offers a great opportunity to the drivers to secure some valuable profile and airtime for themselves and their sponsors and we must thank our naming rights sponsor Mahindra for helping us make it all possible."
Organisers are aiming for grids of 45 cars at each of the three events and early interest has been huge, with several other key announcements on additional classes that will be created to cater for the demand imminent. Drivers can enter the series at http://www.motorsportentry.com/ or alternately call Karen Dovey on 0274995604.
The Mahindra North Island Endurance Series commences with the Pukekohe 6 Hour on June 7, before moving to Taupo on July 5 and concluding at Hampton Downs on July 26.