Mahindra NIES already looking forward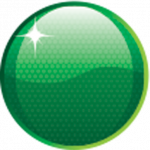 After three successful events in its inaugural year, organisers of the Mahindra North Island Endurance Series are not only reflecting on impressive facts and statistics – but are already setting dates and putting plans in place for the 2015 series and beyond. 
"There are some very strong arguments that the series should be officially sanctioned in 2015 with that as a precursor to a full national endurance championship encompassing both the proven South Island Endurance Series and the Mahindra North Island Series," explained series chairman Kel McBeath.
"Facts are far more compelling than words and we believe we have delivered a series that has the drivers and the sponsors buzzing and one which is already showing signs of attracting spectators back to motorsport on a regular basis rather than once or twice a year for the major events.  2015 is going to be even bigger and better and that is a guarantee." 
According to McBeath, the facts speak for themselves. A one hour race at each of the three events with more than 20 competitors on each occasion and three hour races that had huge fields of 30 plus at Pukekohe, Taupo and the season finale at Hampton Downs were proof that there is demand for professionally organised and run endurance events in the North Island.
Six hour races at Pukekohe and Hampton Downs continuing after the three hour races saw plenty of competitors double enter to attempt the longer enduros too.
For the purists there were cars to ogle at from Ferrari, Porsche, Seat, Chevrolet, Juno, Radical, Panoz, Holden, Ford, BMW, Honda, Nissan, Suzuki, Toyota and Mazda combining the full spectrum of engineering from contemporary international standard GT machinery, domestic V8 machines from all factions and ex-works touring cars from Japan and Europe, right through to lovingly built and maintained home built specials in the best traditions of kiwi motorsport. 
The driver roster for the series was also one of great diversity. National V8 champions, international GT drivers including Porsche legend Craig Baird and experienced racers from endurance series on the South Island and Australia mixed it with serious club drivers from series like NZ sportscars, Castrol BMW, NZV8s, Pro 7, NZGT, Formula Ford, Formula First, Honda Cup and even the fledging 2K Cup. 
Present too, were plenty of new drivers at both club and 'gentlemen racer' level eager to experience the collective highs and lows of competitive endurance racing. 
"We faced some unwanted competition from a rival series this season despite efforts to involve them and make them a part of what we were doing, but what's really neat about the team behind our events is that they did not get pre-occupied with that and were able to maintain a clear focus on the job at hand," added McBeath. 
"That's because they are all die-hard motor racing enthusiasts and have seen the problems faced by the sport in recent years and realise that the focus needs to be on delivering a great series package for competitors, and only that. 
"The formation of the joint venture North Island Endurance Series Board which is a collaborative group comprising the North Island Endurance Racing Drivers Club, Historic Racing Club, Northern Sports Car Club and NZIGP, has brought some good people into the organising group.  It is a strong group with arguably the best range of skills of any series organisers in NZ and I don't say that lightly".
"Even so, it would be wrong to say we didn't experience a few teething problems and occasional issues throughout the series, but we do believe we've got a good product and it's been great that Mahindra have recognised that and already got behind us for at least a further three years.  
"They're racers too and have a stake in lots of motorsport projects around the world.  They like the model we have created and you only need to look at the most successful endurance events in the world that have a multi-class structure and there are many parallels with what we are doing.  That's encouraging and gives us real optimism that we are heading in the right direction. 
"We very much wanted to make this a drivers' series and that's why all competitors must be members of the North Island Endurance Racing Drivers Club, which is a Motorsport NZ affiliated club.  We're all in it together so to speak.  We've built on that with a healthy prize pool which has been made possible because of the generosity and goodwill of some great partners and getting some decent TV slots in our first season was a real bonus and will continue and develop in 2015.
Dates and circuits for the 2015 Mahindra North Island Endurance series will be released soon to give existing and new competitors plenty of time to plan their campaigns and prepare – or even build their cars. 
Priority for entry will be given to competitors who took part in the first season, but there will be enough capacity and flexibility to absorb new competitors too.