Loved-up pair looks for street series success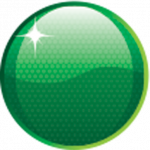 When round five of the Willowbank Raceway Street Series hits the track this Saturday (5 July), partners in life and racing Jody Wentworth and Ray Ross will be looking to repeat their round two success where both celebrated victory in their respective race brackets.
The Street Series features three categories of 'street vehicle' based competition across the Street Sedan, Street Bike and Powder Puff (ladies only) brackets. As the entry level competition for aspiring drag race champions, the Street Series provides an accessible and affordable competition for Sedan and Motorcycle racers who wish to prove their mettle on the race track while chasing a coveted Street Series trophy.
Wentworth is a two-time Street Series champion and currently third in the Powder Puff bracket points ladder with one win this season so far to her name, while Ross has clinched two Hot Street Eliminator victories so far this year to be third in the Street Sedan championship standings. The pair have 51 years of drag racing experience between them.
"I am pretty sure we haven't seen a boyfriend and girlfriend both take an event win in different categories and on the same night at a Street Series event before, and I am pretty sure not even at other levels either at Willowbank Raceway," said the 53 year old Ross, a Security Officer from Surfers Paradise who is supported on-track by Coomera Sandblasting and Binstead Engineering.
"I really enjoy the Street Series, it has been a bit of a mixed bag so far this season for me with two events wins and a first round lose in the third round, but regardless I think I am still in contention for the title – there is a lot of real tough competition across all three car brackets so there is pressure to keep doing well to stay in touch with so many good competitors, but I will be doing my best!"
For Wentworth, the 2014 season represents a chance for her and the 1972 383ci Dodge Charger she shares with Ross to secure a hat-trick of Street Series titles.
 "As the 2012 and 2013 Street Series Powder Puff Champion there is definitely a focus on trying for the 'triple' in a row," said the 42 year old Wentworth, who manages the Southport Petbarn and got her start in drag racing crewing for Ross.
"With 16 years in this sport I know that anything can happen, so I am just focusing on getting the best results possible at each event, aiming for the wins, and continuously trying to improve my reaction times."