Latif nets top five placing on Bathurst debut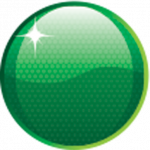 Alessandro Latif posted a praiseworthy fifth in class finish on the young Briton's Bathurst 12 Hour race debut last weekend (8 Feb).
The 18-year-old Londoner and his Australian co-drivers Warren Luff and Greg Crick, clocked up over 1,000-miles in their Audi around the immensely demanding 3.86-mile Mount Panorama in New South Wales.
The #74 Audi R8 LMS ultra of Melbourne-based JAMEC-PEM Racing started the once-around-the clock race in darkness, at 5.50am local time, from the seventh row of the grid.
Blancpain Sprint Series Pro-Am champion Latif had his first stint behind the wheel of the Audi at almost one-third distance. Alessandro, the youngest European driver in the 50-car field, then completed a second stint lasting over 2.5hrs.
Latif had only driven around the unforgiving Mount Panorama track for the very first time two days before this year's Liqui-Moly Bathurst 12 Hours – a race that attracted the world's best GT3 sportscar drivers and teams plus was run in high ambient temperatures.
He produced a mature drive to steer a safe path, staying out of trouble in a race that saw a record 20 full-course cautions, mainly for accidents, to record 13th overall and fifth in the AA class.
Alessandro hopes to be invited to compete in the remaining "classic" GT3 endurance sportscar races like the Nürburgring or Spa 24 Hours. Latif made his debut in the other high caliber Daytona 24 Hour, Sebring 12 Hour and Petit Le Mans races last year.
"Although we placed just outside the top-10 overall and fifth in class, l felt we were unlucky which leaves me a little frustrated. In qualifying, we started our first flying laps on soft compound tyres just as the session was red-flagged. That meant Warren [Luff] was boxed in at the start and we lost time to the leaders and when we pitted went a lap down.
"We were also unlucky with our pit strategy with the way the Full Course Yellows played out. In both of my first stints in the car, the 'cool' suit didn't work properly, which in such high temperatures, left me pretty exhausted.
"There were times when I was running close behind another car, the engine and gearbox ran very hot which in those ambient temperatures wasn't a great surprise.
"The track has left me with the most amazing feeling and has become my favourite. It is fast and it never leaves you satisfied because you have to respect it so much.
"Both my team-mates and the Melbourne Performance Centre did an awesome job and I thank them for the opportunity to race with them. I hope I can race for them again.
"I will be announcing plans for the rest of 2015 shortly. My ambition remains to make it into DTM and ultimately LM P1 sports-prototypes. To achieve those goals, I've been advised to focus on single-seater formulae short-term.
"But I also feel that I have now achieved strong results over the past 12 months in GT3 to attract the opportunity to race in the high profile long distance races, where I hope to continue to develop my relationship with Audi."