Large grid set for 2014 Australian Formula Ford Series opener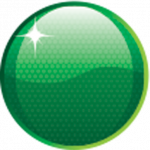 The revamped 2014 Australian Formula Ford Series is set to kick off with a bang with the first round to be held at the upcoming Shannons Motor Racing Nationals on the 26 -27 April at Mallala Motorsport Park.
Series entries of 35 cars, of which 24 are confirmed to be on track at the first round at Mallala, represents a great leap forward for the category that some had considered dead and buried.
The Formula Ford Association has worked hard to restructure the national series after CAMS decision to not continue with a national championship in 2014. This dramatic increase in participation is testament to the good strategy and execution by the category administrators that return to the role after an 8 year hiatus.
"The number of competitors that we have attracted as a result of the massive cost reductions through the restructuring of the series defies CAMS claims that Formula Ford was unviable and proves that Formula Ford remains more viable than most other driver development categories that are struggling to fill little more than 5 rows on a grid", said Formula Ford Association Chairman John Van Leeuwen.
The restructured national series has reduced costs for competitors by up to 45% which is contributing to the increase in participation in an economic time when budgets to go racing are scarce.
A large portion of the cost reductions for the series are due to a shift to the Shannons Motor Racing Nationals events.
Formula Ford has been a staple on the V8 Supercar calendar for many years but the costs of staying on this bill were grossly escalating expenses for the families of young drivers chasing the professional dream.
"Though running on a V8 Supercar bill provides glitz and glamour to a category it does come at a high price that many struggled to meet. The main criteria for driver development is to provide a competitive series which is bred out of strong grid numbers and not what track or audience you are competing on. As a result of the shift to the Shannons Nationals programme we have more than halved entry costs, considerably reduced the travel and accommodation expenses for teams and implemented other cost reduction initiatives such as in season testing and tyre restrictions. This has made Formula Ford the most affordable national level driver development category in the country. The resultant larger grid provides a more competitive racing environment required to truly build world class drivers", said Van Leeuwen.
The 2014 series also sees the return of the older Kent engine powered cars which were raced at national level up to 2005 alongside the more modern Fiesta powered cars. The reintroduction of this category of Formula Ford has provided additional runners to the grid and also created added pathways into national level Formula Ford racing.
Formula Ford has long been considered as the premier development category for aspiring motorsport professionals in Australia due to the simple and affordable nature of the cars which place emphasis on car setup and driving skills.
"Formula Ford provides an essential development arena prior to wings and slicks and sedan (V8) racing that educates the driver to understand car dynamics and handling changes in a cost effective and controlled formula. Formula Ford was the real grounding for my driving career and I was able to learn race craft and many things about car setup and maintenance due to the hands on nature of the formula that you take right through your career", said 1995 Formula Ford Champion and current Team BOC V8 Supercar driver Jason Bright.
"Chasing the F1 dream for most aspiring drivers has quickly faded due to the exorbitant costs of racing and living in Europe. Most Formula Ford graduates have set their sights on more realistic goals in trying to race in the US or V8 Supercars. The lack of wings and slicks in Formula Ford provides the perfect platform to truly understand car setup to maximise mechanical grip, which is imperative in categories such as V8 Supercars", said Van Leeuwen.
With a large percentage of the current V8 Supercar drivers honing their skills in Formula Ford there is no doubting that the category has a proven track record in laying the foundations for future success.
Formula Ford is truly alive and well at all levels in Australia with strong numbers continuing to race at state, historic and national events confirming its significant status as one of the largest racing categories in the country.
2014 Australian Formula Ford Series Calendar
Round 1  –  25-27 April –  Mallala Motorsport Park
Round 2  – 13-15 June – Winton Motor Raceway
Round 3  – 8-10 August – Queensland Raceway
Round 4  – 17-19 October – Wakefield Park Motor Raceway
Round 5 – 31 October – 2 November – Sydney Motorsport Park
Round 6 – 29-30 November – Phillip Island