Larbre Competition's ELMS sports-prototype debut cut short by rivals at Silverstone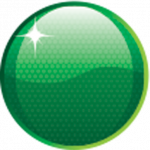 After switching from GTs to sports-prototypes over the winter, Larbre Competition quickly adapted to their new surroundings in LMP2 during the European Le Mans Series season opener at Silverstone on April 18/19. 
However the French team, who are running a Morgan-Judd LMP2 in the series' premier class this year, saw its hopes dashed on race day after Gustavo Yacaman was the unfortunate and innocent victim of a spectacular accident involving race leader Simon Dolan and Michele Rugolo with only 50 minutes of the four-hour race remaining. 
The Colombian was quickly catching and about to un-lap himself when the Jota Sport driver ran wide onto the grass while attempting to pass Rugolo, before losing control of his car and spearing Yacaman's #50 machine side-on.
Gustavo had been called up at the last minute by Larbre as a substitute for one of the team's ELMS regulars, Jacques Nicolet, who was feeling ill, and performed extremely well despite having never raced at Silverstone before. Alongside him was Japanese driver Keiko Ihara, who made the most of the opening weekend to re-familiarise herself with LMP2 machinery. Indeed, Ihara had not raced competitively since the FIA World Endurance Championship finale last November. 
The ELMS curtain raiser also offered the Val-de-Vienne outfit an opportunity to sample its brand new Judd engine, which immediately proved its worth by helping the Morgan record the race's second fastest top speed. 
Next up Larbre Competition travels to Imola in Italy for round two of this year's ELMS campaign on May 17/18. 
NEWSFLASH: Larbre Competition will now contest this season's Le Mans 24 Hours (June 14/15) after being granted an official invitation by race organisers, the Automobile Club de l'Ouest. 
Keiko Ihara: "I really appreciated the efforts of everyone at Larbre Competition and was very happy to start my 2014 racing programme with them. Nevertheless, it was a difficult weekend at Silverstone. I haven't raced since the WEC round in Bahrain last year, so my body wasn't used to driving for nearly three hours. I have been very busy in the lead up to this season but I'd like to concentrate on improving my fitness before the Le Mans 24 Hours, WEC and ELMS events. I'm really looking forward to racing Larbre's very competitive Morgan."
Gustavo Yacaman: "It was a very 'last-minute' weekend for me with all the visa and travel issues, but I was able to arrive in time for FP1. It wasn't difficult to make the transition as I'd previously driven the Morgan during 24-hour, 12-hour and sprint races. Although this was my first time at Silverstone, having a nicely balanced car helped me to quickly learn the track. My pace was very competitive and I was happy to work with Larbre Competition and race engineer Johannes Gruber."
Jacques Nicolet, Onroak Automotive President: "I'm very happy that Jack Leconte elected to race the Morgan LMP2 chassis when Larbre Competition made the switch to sports-prototypes earlier this year. The opening ELMS weekend might not have rewarded the team's efforts, with Gustavo retiring through no fault of his own, but it did show how quickly Larbre has already adapted to LMP2. I am sure the squad will soon be battling at the front of the ELMS field. What's more, I was delighted to see Keiko and Gustavo race the Morgan LMP2. I have known both drivers for a while now and genuinely like them."
Jack Leconte, Team Principal: "After getting to grips with LMP2 machinery, the ELMS season opener at Silverstone finally provided us with the opportunity to make our sports-prototype debut. 
"With our partner Jacques Nicolet side-lined, we had to find a last-minute replacement for Silverstone. We elected to call up Gustavo Yacaman, a talented TUSCC driver who had secured a strong fourth place finish at Long Beach the weekend before. His hard-working nature and easy personality helped him gel with the team very quickly. 
"On race day, Gustavo was often the fastest man on track over his two strong stints. It was a great shame to see him taken out of the race with just under an hour left on the clock, but at least we can take satisfaction from finding the correct set-up. 
"In other news, we eventually received an official invitation from the Automobile Club de l'Ouest to compete at Le Mans this year. Naturally we are delighted to be joining the ACO for our 21st participation at La Sarthe. 
"Our LMP2 programme is now in full swing and we will soon be reviewing our driver options for the endurance classic. We are also stepping up our preparations to be fully ready for the Official Test Day on Sunday 1 June."