Kvyat to drive production Renault in Melbourne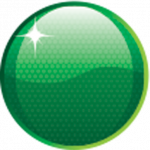 Red Bull F1 driver Daniil Kvyat will drive a Renault Megane R.S. 275 Trophy-R in a unique timed lap at the Albert Park Grand Prix circuit.
Kvyat's hot lap in the high performance Megane will be the first time a showroom car under or up to 2-litres has set a timed lap of the Melbourne track.
The Trophy-R holds the front-wheel-drive production car record at the Nurburgring and Suzuka.
"It will be a great opportunity to get some track time ahead of the Grand Prix, and even better to do it with a Renault engine," Kvyat said.
Justin Hocevar, managing director of Renault Australia, said the timed lap was an opportunity to further strengthen the firepower of Renault's hot hatch.
"Our Renault Sport brand is renowned for its dominance on race tracks around the globe and we're confident that we'll set a cracking time for this new lap record," Hocevar said.
Australian Grand Prix chief executive Andrew Westacott said:
"What a great way of showcasing the abilities of the Megane around one of the world's best Formula One circuits."
The Megane R.S 275 Trophy-R sees a total global production run limited to 250 cars with 50 allocated to the Australian market.