Kate Peck named 2014 MotoGP ambassador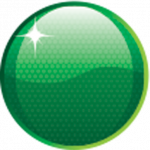 Kate Peck has been announced today as the event ambassador for the Australian Motorcycle Grand Prix at Phillip Island 17 – 19 October.
The Melbourne model and TV personality is no stranger to motorcycle leathers with a genuine passion for two wheels. The self-taught rider started out on her brother's dirt bike as a kid before graduating to the roads, this has led to motorcycle adventure holidays through Sri Lanka, South Africa and Mexico.
A top ten finish in the hit series of Australia's 'Search for a Supermodel' kick-started Kate's modelling career in 2002, what followed was a whirlwind of international travel to grace the catwalks of London, Dubai and Tokyo for some of the world's most luxury brands.
Kate has since settled in Sydney after being snapped up by MTV as one of their leading presenters, interviewing world-class music acts, hosting red carpets and their regular news segments.
Her career continues to go from strength to strength after being named as Myer's national youth ambassador, and the launch of her new TV series 'A model Adventure' which see's her take on four extreme adrenaline-fuelled adventures across Australia for National Geographic.
"I'm counting down the minutes until I hear the sweet sound of that first bike firing up. I can't resist anything that involves two wheels, I've been lucky enough to experience the event at Phillip Island first hand and there is nothing like it," said Kate.
"Have you seen what these riders can do? They are tiny little super-humans!"
Australian Grand Prix Corporation CEO Andrew Westacott said the Grand Prix family is wrapt to have Kate rejoin the team following her stint as the 2012 Formula 1® Australian Grand Prix event ambassador.
"MotoGP is an adrenaline-charged, high-octane sport, and Kate has that similar kind of captivating energy about her which makes her an ideal ambassador for the event."
For tickets and more information on the 2014 Australian Motorcycle Grand Prix, please go to www.motogp.com.au