Kalgoorlie welcomes the 2014 AORC season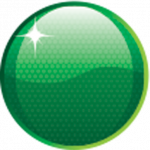 The 2014 Australian Off Road Championship officially kicks off for 2014 this weekend at the newly created Kalgoorlie 400 event in Western Australia.
The well-known WA mining town steps up as the new season-opener after last year saw the category farewell racing at "Smithy's Place" in Hyden, WA.
Seven different titles for both drivers and navigators were determined at the final round of 2013 in Queensland last October, including the crowing of the #Aus1 recipients, Shannon and Ian Rentsch.
With backing from BFGoodrich and Hog's Breath Café in 2014, the Victorian father and son team claimed their sixth career Championship and the Pro Buggy class at the Lockyer Valley event.
"It does feel good to have Aus#1 back on the buggy after a couple of quiet years," said Shannon Rentsch. "I think the biggest thing last year that helped us win was our reliability, and we haven't really made any major changes to the car since then so hopefully we can continue that form and keep the pace up as well.
 "We've got a complete change of livery for the car so I think it will definitely stand out on the track with the Hog on the car! We'll have a bit of fun with it and hopefully all of the kids like it as well.
"Dad's excited to get back into it too but we have no idea what the Kalgoorlie track is like yet, but it's the same for everybody. The Western Desert Racers always put on a good event so I'm really looking forward to getting back to racing," said Rentsch.
2013 series runner-up Hayden Bentley, and third placed Matt Hanson – last year's outgoing Champion – will also both line up at the Kalgoorlie 400, alongside the local West Australian Outer Bounds Racing team of Beau and Travis Robinson, and a host of class champions including Russell and Judy Hartnett (Super 1650 Buggy) and Andrew Mowles (Prolite Buggy).
The Kalgoorlie 400 kicks off with prologue on Saturday morning and Section 1 in the afternoon, followed by Sections 2 and 3 on Sunday. 
The 2014 Australian Off Road Championship consists of five events across five states as follows: 
1. Kalgoorlie, WA: April 18-20 (Easter)
2. Finke, NT: June 6-9
3. Waikerie, SA: July 4-6
4. Coffs Harbour, NSW: September 12-14 (WRC)
5. Lockyer Valley, QLD: October 17-19