JOTA Sport gunning for ELMS 'home' race victory to launch title assault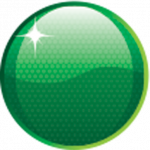 JOTA Sport begins this year's 4 Hours of Silverstone race on Saturday (11 April) determined to gets its 2015 European Le Mans Series campaign off to a flying start.
Simon Dolan, Filipe Albuquerque and Harry Tincknell race the Gibson 015S Nissan aiming to erase the bitter memories of last year's corresponding Silverstone race.
Britain's Le Mans 24 Hour race winning LM P2 team ultimately finished second in the ELMS Driver and Team standings – missing both titles by just four points.
Four top-four finishes – including one win and two podium placings – a fastest race lap and four pole-position race starts in the five race series incredibly failed to earn JOTA the championship.
An unfortunate non-score in the opening Silverstone race ultimately cost the team dear.
Having led throughout apart from the pit-stop phases and with just 48mins remaining Dolan, on his "in" lap at the end of a great triple stint with Tincknell suited and booted in the garage awaiting Simon's arrival, was edged off the track by an errant GT car and into instant retirement.
Albuquerque and Tincknell are Audi Sport and Nissan NISMO contracted FIA World Endurance Championship drivers respectively, "loaned" to JOTA Sport for its ELMS campaign.
Two practice sessions for the anticipated 35-car field are staged on Friday with qualifying around the 18-corner, 3.667-mile Silverstone "Grand Prix" circuit the following morning.
The 4 Hour race is schedule to start at 2.30pm on Saturday afternoon.
Simon Dolan (GB). Age 45. Born: Chelmsford, Essex. Lives: Monaco (MC):
"We'll be going flat out from the first moment of opening practice but very mindful of the need to score big points.
"It's a relatively short championship and therefore every race and every point is very important as we found out last year.
"We had victory taken away from us in the closing stages of last year's Silverstone race having fought so hard. To be taken out be a 'wandering' Ferrari was very hard to take.
"It was so unnecessary. Like most drivers, I love the flowing nature of the current Silverstone circuit, and of course the high-speed sections, but I'm not the biggest fan of the 'new' sections.
"It's long with some interesting and quite difficult sections in which you can lose or gain a fair amount of time. Definitely it needs thought."
Filipe Albuquerque (P). Age 29. Born & Lives: Coimbra (P):
"Silverstone is a really nice track. It has a little bit of everything, slow, medium and fast corners.
"To race there is always special. It's one of few race tracks in the world that has that special character.
"Our main goal has to be victory. Last year we were always P1 until our misfortune so this year we want to do a similar job but also for the final 48mins!
"I know that this track suits our car so we are aiming for a big score. The weather in England is always a question mark but I hope it's a dry race for the fans."
Harry Tincknell (GB). Age: 23. Born: Exeter, Devon. Lives: Sidmouth, Devon (GB):
"We'll be gunning for a victory. I like everything about Silverstone – it's my one and only 'home' race of the year.
"I have 'bossed' it there for the last two years. It's high-speed and flowing with good overtaking opportunities.
"We shouldn't worry too much about last year – freak accidents can happen at any time and up until that point we had dominated the entire event.
"Claiming pole by 1.2secs in my first sportscar race was amazing. The JOTA car crashing out the race one lap before I was due to start my stint was obviously a big low.
"Simon was completely innocent in the incident and thankfully was unhurt but we bounced back to have a stellar season.
Sam Hignett. Partner, JOTA Group:
"JOTA Sport heads to Silverstone aiming to be as dominant there as we were in last year's corresponding race.
"It's a good track for the Gibson and we're confident after good winter testing. But some elements are always going to be out of our control – like England's unpredictable weather in April and the 'behaviour' of slower cars when being lapped."