JOTA Sport aiming for Italian Job at Imola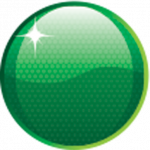 MEDIA RELEASE – JOTA Sport – JOTA Sport heads for Italy aiming to repeat the dominant performance the British team enjoyed in the corresponding European Le Mans Series race at Imola last year.
Simon Dolan, Filipe Albuquerque and Harry Tincknell between them started from pole-position, won and set the race's fastest lap in 2014 – and the trio are set on achieving the same again in their Gibson 015S Nissan this year (16-17 May).
Dolan, Albuquerque, Tincknell and JOTA Sport finished second in last year's ELMS Driver's and Teams' standings – missing out on the title by just four points – and after coming home second in the 2015 "opener" at Silverstone last month – victory escaping them by 0.370secs – drivers and team are focussed on another Imola "whitewash".
JOTA heads to Italy on the crest of a wave after dominating the LM P2 category in the FIA World Endurance Championship 6 Hours of Spa-Francorchamps race (2 May).
The 3.081-mile Imola track, renamed Autodromo Enzo & Dino Ferrari in 1988, is one of the few European tracks where cars circulate anticlockwise. A free practice session is staged on Saturday with qualifying on Sunday (0930 UK time) with the race scheduled to start at 1300 (UK time).
Simon Dolan (GB). Age 45. Born: Chelmsford, Essex. Lives: Monaco (MC):
"Last year's race was eventful. I was settled for second place then saw leader Christian Klein stopped with only minutes remaining which for me was a very nice sight. I like Imola, it's one of my favourite tracks. As a driver you're always so busy with no straights as such to take a breather. You are always working, always busy. There are always a lot of cars on the track and overtaking even GT cars was an issue at times in 2014 but this year's Gibson should be much better."
Filipe Albuquerque (P). Age 29. Born & Lives: Coimbra (P):
"We are in good shape for Imola and we head there with the same goal again and that's to win. Gibson has done a fantastic job with the upgrades. The team is fantastic and it's the same driver trio as last year. The 2014 race at Imola was crazy but of course the outcome was good for us. We were a little bit lucky. The opening Silverstone race showed that we are in good shape and we just marginally lost out on the victory. We always respect the competition and of course there is another Gibson, which beat us at Silverstone, while the Thiriet TDS Racing Morgan is strong. Imola is a track with great history. I remember watching [Formula One] races back in the early 1990s and now love going there. It's very technical and narrow so overtaking can be difficult in traffic."
Harry Tincknell (GB). Age: 23. Born: Exeter, Devon. Lives: Sidmouth, Devon (GB):
"We have good memories from last year's Imola race. It was my first time there last year and it's already one of my favourite tracks. It's an 'old school' circuit especially the section where it goes downhill and into the double right, which is really cool. It can be challenging with the traffic. This year's Gibson is going to be rapid around Imola there's no doubt. We were vying for the win at Silverstone and I didn't think much to some of our rivals' driving standards. Our goal is to repeat last year's victory."