James Abela sets sights on GT3 title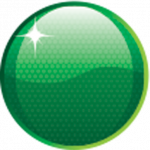 New South Wales teenager James Abela will campaign under the McElrea Racing banner for the 2015 Porsche GT3 Cup Challenge presented by Pirelli with support from The Horsley Park Gun Shop.
At just 16, Abela will be one of the youngest drivers to take part in the category.
He is looking for instant success after a successful six-year karting career, where he added numerous state and national Australian Championships to his resume as well as representing Australia in numerous international junior events.
Abela steps into the Porsche GT3 Cup Challenge after a season in Aussie Racing Cars.
"I'm definitely looking forward the season ahead, I feel really comfortable within myself and the whole team at McElrea Racing," Abela said.
"There is also a lot of pressure on me to perform and I think that a year in the Aussie Racing Cars has helped me come to terms with full sized tracks and high speed racing."
After completing two successful tests at the team's home track, Queensland Raceway, Abela is well prepared for this weekend's opening round at Sandown Raceway.
"I've never raced at Sandown previously, but it is a high speed track and not a bad place to start my Porsche career," Abela added.
"It is a tough field this year, but I'm feeling good heading into the first round."
Following Sandown's opener, the seven round Porsche GT3 Cup Challenge moves to tracks that Abela has previous experience on from his Aussie Racing Car days, including Phillip Island, Sydney Motorsport Park and Queensland Raceway.
In addition to the Porsche GT3 Cup Challenge, Abela will compete in selected Aussie Racing Car Championship rounds where he will gain valuable track time to keep race fit.
"Returning to the Aussie Car will help me keep me race fit and focused on the main priority for this year, that being the Porsche GT3 Cup Challenge," he said.
"The cars are fantastic to drive. Last year, being my first season out of karting we definitely showed some potential and that has helped us open doors for the future.
"If all goes to plan my first race back in the Aussie Racing Car Series will be Darwin, another track that I haven't raced at before but will be great to get some mileage on for the future."
The Porsche GT3 Cup Challenge, presented by Pirelli is one of the key categories of the Shannons Nationals.
-Matthew Gould