Jake Parsons wins on Bathurst debut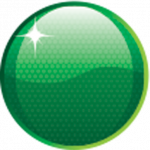 Jake Parsons, the 2014 AsiaCup Series champion, made a successful debut at the legendary Mount Panorama circuit, Bathurst, NSW, winning the first of two Formula Ford race at the Bathurst 12 Hours – and was leading the second until a collision meant retirement.
The victory, in a nail-biting first race, was a great start to the young Australian's season. "It was awesome to win at Bathurst on my first visit, and get the lap record in my first race so I'm super stoked with that," said Parsons.
The spectacular Mount Panorama circuit provided two thrilling Formula Ford races. "We'd done so much preparation with simulators for the track that I felt like I'd done it 100 times already. The section over the top of the hill is so fast – it's flat out in Formula Ford across the top, so you're flying along, trying to keep it off the barriers, and keeping the speed up."
Qualifying placed him fourth on the grid. "I set two purple sectors on the lap, but then caught traffic," he explains, "so I didn't get a clear run. We knew we had good race pace, so it was not too crucial to get pole. Considering the gearing that we were using I wasn't that annoyed by it."
Race one started early on Saturday morning, and as Parsons had predicted, soon he was fighting for the lead. "The slipstream was huge! Scott Andrews and I had really close battle, swapping the lead a couple of times a lap. That's how those cars work on this circuit. It's hard to get past on the mountain. Once you get onto the straight you slipstream to get by.
"The second race was shaping up for exactly the same, and another really close battle."
Parsons continued. "I had a good gap for a bit, then Andrews caught on to the back of me again and got past, and I got past him again heading into turn 2.
"Andrews fought back and in the process, clipped my back tyre, which put me into the wall and out. Very unfortunate outcome and I feel for the team at Synergy Motorsport as they worked very hard to ensure I had a good car and I really think we had the race package to win the second race as well as the first."
From Bathurst, Parsons heads to Sepang, Malaysia, where he starts two days of testing the Formula Masters China car which he is racing for Meritus.GP in the 2015 series.
Already three times a winner he will start as the favourite.
"It will be cool to get back in the Masters car as it's been a long time – a good three months since I won at Shanghai in the final race of last season."