Jackson is looking for a win this weekend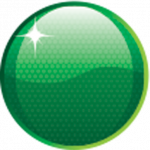 The last five meetings, Jackson Delamont, on average, has been the most consistent driver at Valvoline Raceway.
He will certainly be hoping that continues as he and the team contest round seventeen of the Valvoline Raceway track championship.
The quietly spoken, polite young man throws all that out of the window when he is behind the wheel of the black #48 and during the past month has passed a serious amount of cars and in turn has moved up the ladder in the points chase.
"We just need to time trial a little better . . . or worse and get a front row starting spot for the heat and make the Pole Shuffle," Jackson said today about getting his first win of the season.
"Lately, we have been coming from towards the back of the field and been passing plenty of cars, but I think if we can snare a starting spot at or near the front, anything is possible."
Surprisingly Jackson relishes the challenge of starting deep in the pack for an A-Main.
"For me personally it adds to the challenge. I'm not saying I would prefer to start at the back each week, but as a driver, it is more fun to start at the back, run wheel to wheel, passing cars. Especially on a racy track, it is fun."
Going into tomorrow night, Jackson sits fifth in points, 182 points off the leader James Thompson.
He will need a miracle to win the championship, however, gaining a few more positions is certainly not out of the realm of possibility.
You can catch Jackson at the track during the month of March at Valvoline Raceway following tomorrow night plus you can connect on Facebook at www.facebook.com/jacksondelamont48.
Jackson Delamont Motorsport would like to thank the following for their support of the 2014/15 season; Mad Harry's Steel, Steel Supplies, KRE Racing Engines