Huge support lineup for Formula 1 Aus GP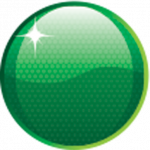 Australia's support program is unique in the world of Formula 1® and is a sensational way to back up the F1® action, with Coates Hire Supercars Challenge, Porsche Carrera Cup, Shannons Australian GT, MSS Security Ultimate Speed Comparison and the Shannons Historic Demonstration set to wow fans across all four event days.
Australian Grand Prix Corporation CEO, Andrew Westacott, said the spectacular support category line-up builds the excitement for what will no doubt be an incredible Formula 1® season opener.
"The fan experience is paramount, and this year's line-up aims to showcase a huge variety of racing to provide fans with an unforgettable, once-in-a-lifetime experience," Westacott said.
The powerful Coates Hire Supercars Challenge, a fan favourite, is back this year with a new qualifying format sure to put fans on the edge of their seat with increased action in Pit Lane.
The new format will see all Supercars on track in fast-paced sessions which set the grid for the four races, allowing only ten minutes between each session for crews to adjust the cars and perform under pressure.
One of the most highly anticipated events, the MSS Security Ultimate Speed Comparison, will ramp up the adrenalin as three different cars, the Minardi 2-seater F1 car, a Mercedes GT car and Mercedes road car compete in the ultimate speed test.
Drivers include five-time motorcycle world champion Mick Doohan, experienced GT driver Peter Hackett and Supercars reigning Bathurst winner Will Davison.
Motoring enthusiasts can watch on as the purpose-built Porsche 911 GT3 competes in the 100th milestone race of the exhilarating Porsche Carrera Cup.
Shannons Australian GT is back to represent some of the world's most exotic car brands including Ferrari, Bentley, Aston Martin, BMW, Audi, Mercedes, Lamborghini and McLaren.
Fans can also take a step back in time with the Shannons Historic Demonstration, showcasing a sensational collection of classic historic race cars from manufacturers such as Scarab, Lister and Lotus.
Additionally, the Ferrari Parade will see a range of historic and current Ferraris take to the track in a celebration parade of Ferrari's 70th anniversary.
From Supercars implementing a new qualifying format to the Porsche Carrera Cup celebrating their 100th race milestone, there is no doubt fans will be immersed in the exhilarating spectacle of world-class racing.
For tickets and more information on the 2017 Formula 1® Rolex Australian Grand Prix, please visit www.grandprix.com.au
MEDIA RELEASE: With the 2017 Formula 1® Rolex Australian Grand Prix just around the corner, fans will be racing to the Albert Park Grand Prix Circuit to revel in the fast-paced, on-track program lined up for the 23 – 26 March.