Honda Racing completes pre-season testing at Monteblanco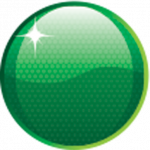 The Honda Racing team took part in a four-day test at the Monteblanco circuit in Spain last week in preparation for the 2015 Endurance World Championship, which begins with the Le Mans 24 Hours on 18-19 April.
The team was blessed with warm and dry weather conditions for the duration of the test giving endurance specialists Freddy Foray, Julien Da Costa and Sébastien Gimbert plenty of time on the bike in the Spanish sunshine.
It was a full schedule over the days with plenty of track time for the team, who were able to test different settings and work with Dunlop on the tyre selection for the Honda CBR1000RR Fireblade SP.
Towards the end of the week, the riders performed a few race simulations, allowing them to find a good set-up suiting all riders and achieving consistency in their lap times.
Off-track, the team spent time practicing its pit stops, something its super-slick crew are known for with their efficiency and speed.
The Honda Racing team left Spain with confidence ahead of the official pre-Le Mans test in just over two weeks time (31 March – 1 April) and is looking forward to the first round of the championship at Le Mans.
"The test went very well, we had no major problems with the bike, no accidents and also we've learnt a lot of things. An important thing for the riders was that we performed a lot of long runs on the bike, to simulate an endurance stint," said team manager Neil Tuxworth.
"I think we're in a good position for Le Mans, we have three riders that we know very well, they all have experience on the Fireblade and we've made some changes to the bike for this year. There will be other strong teams this season, but we feel we'll be one of the strongest teams at Le Mans."