Home town season opener awaits for Dontas in the Just Car Insurance Holden V8 Ute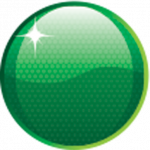 Craig Dontas is preparing to commence another season in the Australian V8 Ute Racing Series, with the Championship set to yet again launch on the streets of Adelaide.
Dontas will be looking to kick start his season in same fashion as last year where he took a podium position at the corresponding event in 2014.
The tradition of the opening round of the Australian V8 Ute Racing Series taking place around the streets of Adelaide again returns in 2015 and for Craig Dontas it means extensive local support as the V8 Ute veteran begins yet another season behind the wheel, this time with a new team around him.
"I always look forward to starting the racing year in Adelaide, it's my home track and we have had plenty of success here in the past.
"The whole atmosphere around the circuit and the city is electric so I can't wait to hit the track on Thursday morning. With our new team, I feel as though we are prepared better than ever to be at the front from the outset," Dontas said.
In the lead up to the weekend, Dontas took part in an official test day with the V8 Ute arm of Erebus Motorsport at Calder Raceway. This was Craig's first opportunity to get behind the wheel of the #45 machine, and early pace has the Adelaide driver confident of strong round one results.
"We had a very successful first test with the Erebus Motorsport team at Calder last week, working closely with my engineers and pit crew, I feel very comfortable in knowing we have a strong setup for the Just Car Insurance Racing Holden V8 Ute to tackle the Adelaide streets this week. The team have made me feel very welcome and I look forward to giving them some good results to start the year," Dontas added.
In addition to his commitments behind the wheel of the Just Car Insurance Racing Holden V8 Ute, Craig will be actively involved in the commercial and business development aspect of the Clipsal 500 event as a whole, thus his preparation ahead of this weekend for racing remains intense as he balances racing with work.
"It will again be a busy weekend for me, working both for the Clipsal 500 and competing in the V8 Ute but I have to thank the whole Erebus Motorsport crew and my sponsors for making it all possible.
"It's definitely a long season with plenty of racing ahead, but I am genuinely looking forward to getting back behind the wheel to start the year on a high," Dontas concluded.