Holdsworth seeking redemption in Trans-Am Round 2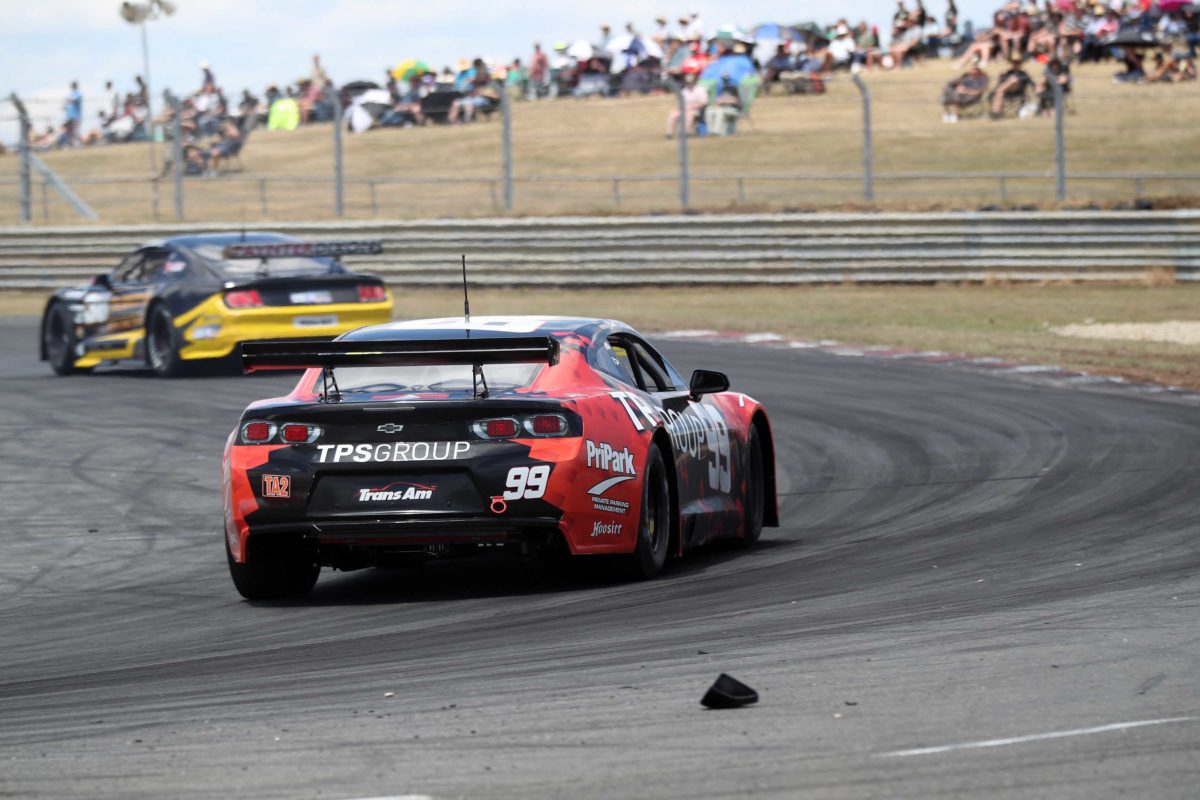 Brett Holdsworth is looking for a spot of luck and redemption this week at Phillip Island after a convincing weekend inside the top five at Symmons Plains was curtailed by a brake failure in race three of the National Trans-Am Series.
At Symmons Plains Raceway Holdsworth was able to pick up a podium in race one before a fourth place in race two, however a DNF in race three left the driver of the TPS Racing Group #99 well down the order in the championship standings.
Holdsworth was one of a number of drivers who competed at Baskerville Raceway the following weekend in a non-championship event, where he feels valuable race craft experience in the Trans Am car was gained.
"At Symmons Plains for the first round I felt we had great car speed, but I didn't feel as comfortable as I could have in terms of actually racing the car. Then we went to Baskerville, the pressure was off a little bit and I felt more freedom to try some things," said Holdsworth.
"It felt like I unlocked a new toolkit, and by the end of the weekend I was much more comfortable racing the car, trying to overtake and defend, all of the aspects that really aid in finishing races higher up the order."
Holdsworth is optimistic about his chances of another weekend where he and his #99 TPS Racing Group car should be near the front.
"Every time we go racing, we find improvements and we haven't reached our peak so we're really happy with where we are at heading into Phillip Island."
"It's a track I know very well, though I think everybody does, it's a staple track on many of the calendars in Australian Motorsport and for good reason because it's a world class facility. I really love the circuit and could easily cut laps there all day so I can't wait to get going on Friday," concluded Holdsworth.
Round two of the National Trans Am Series takes place at Phillip Island from March 12 – 14 as part of the Shannons Motorsport Australia National Championships.