History repeats for Milwaukee and FPR history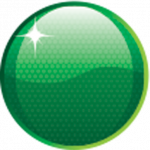 Ford Performance Racing is retracing the roots of Ford manufacturing in a new partnership with Milwaukee Tools which sees the company become the Official Power Tool Partner of Ford Australia's V8 Supercars team.
Milwaukee Tools Australia will provide FPR with a range of portable electric power tools and accessories for use both at the race track and at the team's headquarters in Melbourne.
Milwaukee Tools, which celebrates its 90t birthday this year, traces its beginnings to Henry Ford's early quest for more efficient production methods.
An early incarnation of the company worked directly with Mr Ford to create specialist tooling for his fledgling car company. It is in that spirit which the current day partnership has formed.
"The quality and functions of the broad range of tools we use go a long way to ensuring we are successful on track, so partnering with a market-leader in Milwaukee Tools will only make us stronger," FPR Team Principal Tim Edwards says.
"The old saying, 'you are only as good as your tools' holds true and if anything, some of Milwaukee's new products are enhancing our performance as they are making our job easier and increasing our ability to work at the highest possible level.
"Milwaukee Tools also lead the way in marketing their products and their brand to the wider consumer market so we look forward to working closely with them on and off track."
Milwaukee Tools Australia brand manager, Tom Mathiesen sees broad-reaching benefits for the company via the new partnership.
"The alignment between Ford and Milwaukee Power Tools dates back to the 1920s and it is fantastic to re-establish this through our partnership with the factory-backed Ford V8 Supercars team," Mr Mathiesen said.
"This partnership provides us with great opportunities to engage with a wide audience and showcase our class-leading tools assisting the team to be at the top of their game.
"We are also continuing our support of Chaz Mostert and it's great to now also be supporting the team building race-winning cars for Chaz and his team-mates. Expect to see some exciting content of the team putting the range of tools through their paces throughout the season ahead!"
Milwaukee Tools branding appears on the rear boot face of the #5 & #6 Pepsi Max FPR Fords of Mark Winterbottom and Chaz Mostert.
Ford Pepsi Max Crew driver Mark Winterbottom currently leads the V8 Supercars Championship after five events of the 14-event series.