High-speed camera wins motorsport tech award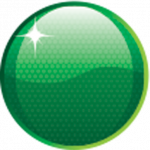 A high-speed camera designed to monitor drivers in accidents has taken out the Professional MotorSport World Expo's Motorsport Technology of the Year Award.
Developed by the Global Institute for Motor Sport Safety in conjunction with Magneti Marelli, the camera was introduced into Formula 1 this season.
It films the driver at up to 400 frames per second, allowing a clearer understanding of the precise sequence of events involved in an accident.
The super-slow-motion footage is designed to be used in conjunction with data from other sensors (accelerometers, gyros, steer angle).
Magneti Marelli's technology was put to immediate use in the opening race of the 2016 season, recording in unprecedented detail the 46g lateral deceleration of Fernando Alonso's McLaren MP4-31.
Dallara's technical director, Andrea Toso says that the camera's benefits to motorsport are two-fold.
"The Magneti Marelli camera is an innovation with great potential in terms of safety and fan engagement," he said.
"It has the potential to change the perception of motor racing as a whole."
The camera saw off the Osram and Porsche jointly developed HID light cluster for the 919 hybrid LMP1 car, while the Team Simpson's HANS Pro FHR was a close third.
Ford Performance's GT program was also a big winner at the awards, taking out Team of the Year, while its program manager George Howard-Chappell was named Engineer of the Year.
The winners of the Professional MotorSport World Expo Awards
Race Car of the Year
Winner: Toyota TS050
Race Series of the Year
Winner: DTM
Motorsport Team of the Year
Winner: Ford Performance
Engineer of the Year
Winner: George Howard-Chappell, program manager, Ford GT, Multimatic
Motorsport Technology of the Year
Winner: Magnetti Marelli UHD Camera
Powertrain Innovation of the Year
Winner: Mahle Turbulent Jet Ignition (TJI)
Motorsport Facility of the Year
Winner: Circuit de la Sarthe, France
Outstanding Contribution to Motorsport
Winner: Lawrence Tomlinson, Ginetta
Young Rally Driver of the Year
Winner: Tommi Meadows
Judging Panel
• Javier Arús, editor-in-chief, Evo Spain
• Clive Bowen, founder and director, Apex Circuit Design
• Sam Collins, deputy editor, Racecar Engineering
• Mark Higgins, driver and rally tutor, Subaru Rally Team China
• Rebecca Jackson, driver and presenter, MAS Motorsport/Telegraph Motoring
• Geoff Jones, rally tutor, Geoff Jones Motorsport
• Phil Morse, technical director, Energy Balance LLC
• Jonas Jarlmark Näfver, manager of automotive R&D, Öhlins
• Andrew Noakes, editor, Car Technical
• John O'Brien, editor, Professional MotorSport World
• Gerard Quinn, director of motorsport, Ford Europe
• Mark Raffauf, MD of race operations, IMSA
• Robert Reid, performance director, MSA
• Joe Saward, F1 editor and columnist, Motorsport on Monday/PMW
• Roland Schedel, managing director, Text-Com PR Agency
• Armin Schwarz, driver, All German Motorsports
• Alistair Sutherland, managing director, XS Rally team
• Marcel ten Caat, editor-in-chief, Planetlemans.com
• Craig Thomas, editor, Redline Content
• Andrea Toso, technical director, Dallara Automobili
• David Tremayne, editor/columnist, Grand Prix +/PMW
• Mike Trice, senior principal, Populous
• Alan Wilson, CEO, Wilson Motorsport Inc
• Matthew Wilson, driver and team manager, M-Sport Racing
• Kevin Witton, clerk of the course, Bulldog Rally