Heimgartner ready for home-track attack following go-kart challenge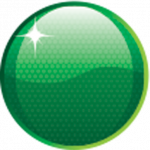 MEDIA RELEASE: New Zealand Supercar driver Andre Heimgartner has got in some pre-ITM Auckland SuperSprint (November 4-7) preparation today at the soon-to-be-opened Hampton Downs Motorsport Park Go-Kart facility.
Ahead of what is his home-round at Pukekohe Raceway this weekend – which is also the penultimate round of the 2016 Virgin Australia Supercars Championship – Heimgartner was joined at Hampton Downs by members of the media in cutting some laps, including TVNZ's high-rating 'Breakfast' television program.
The 21 year old participated in a number of live crosses throughout the morning before taking on the crew in a challenge around the 840m circuit which will be hosted as part of the program's Friday morning show.
The go-kart track officially opens to the public tomorrow (Thursday 3 November) and is part of a $30 million redevelopment of the Hampton Downs Motorsport Park which had its grand reopening last weekend
"It was really great getting out here to this amazing new facility one day ahead of its opening and cutting some laps," said the 21 year old, who is now the holder of the lap record for the go-kart track, which opens to the public on Thursday, 3 November.
"Sam Wallace for TVNZ's Breakfast in particular was super keen, and obviously loves his motorsport. It all got a bit competitive out there, and a great time was had by all.
"For this weekend, it is certainly an important weekend for me personally as a proud Kiwi – to have some success at home would be very meaningful.
"After a couple of tough breaks at the last few rounds when we have been in the running for results inside the top ten, I am hopeful my home-town has some better luck in store for me and hopefully we can put together a strong package to bring home a good result."
For the TVNZ Breakfast line-up, the morning out at the track was the perfect start to their ITM Auckland SuperSprint weekend.
Taking part were Hilary Barry (co-host), Daniel Faituau (news), Brodie Kane (sports), Sam Wallace (weather) and Selena Hawkins (producer).
"That was just incredible – we had a lot of fun out there," enthused Wallace, who along with xxx conducted a number of live crosses on the way out to the track as well as with Heimgartner upon arrival, before cutting a many practice laps as possible before the rest of the crew showed up.
"I managed to get in lots of practice, I wanted to win!
"It was great to chat with Andre out here at Hampton Downs this morning and I am looking forward to catching up with him at Pukekohe Raceway this weekend – the entire TVNZ Breakfast crew will be barracking for him I am sure!"
Heimgartner will hit the track at Pukekohe Raceway on Friday 4 November for three practice sessions, ahead of two lots of qualifying and racing on Saturday (5 November) and Sunday (6 November) respectively.