Haywood sweeps Queensland Dirt Kart Title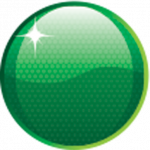 West Australian personal trainer Adrian "Hollywood" Haywood was a jubilant double winner at last weekend's 2014 AIDKA Queensland Dirt Kart Championships at Weipa in far north Queensland.
The 35 year old current Australian 200cc Open titleholder scored victory in both KT Twin and KT Medium classes as he sizzled to victory in his factory Lightning Karts Terrinos.
The wins take Haywood's State title win record to 8 across the country.
"Weipa put on a great event," grinned the new champ, "it's a long way to come from WA but the people here put on a great weekend and the racing is first class. I love this track, it's fast and it's challenging."
Haywood had to endure several bold passing attempts from livewire Weipa hard charger Ben West to score the victory in the 10 lap final from West in second and Daniel Metcalfe third.
Local teenage heroine Rachel Brooker dominated the Junior Light category over South Aussie BJ Krstic and Weipa's Tallis Mowles.
South Aussie supremo Ben Brown took care of business in his potent BRK in the 125 Light category also finishing third in KT Mediums whilst Haywood's fellow West Aussies Peter Hubeck dominated the Statesman class (Cairns' racer 2nd and Peter Arndt third) and Troy Dudek completed a similar demolition of the KT Heavies (Weipa's Brody Roots in second and Justin Hyytinen third).
Lightning Karts main man Mark Burford scored second in KT Medium and third in 125cc Lights.
The event attracted a strong field of West and South Australian stars taking on an ever-growing list of local racers who will next season enjoy a brand new facility provided by the current land owners Rio Tinto Alcan.
The 2014 AIDKA Australian Championships are scheduled for October 3-5 in Loxton in South Australia.