Hampton Downs Polaris Off Road track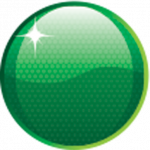 Hampton Downs Motor Sport Park will expand activities at its complex this October with the opening of a huge park for casual and competition off road use.
Polaris, the world's largest off road vehicle producer has taken up naming rights and the new venue will be known as the Hampton Downs Polaris Off Road Park.
The off road park is a new concept for off road motorsports, providing accessibility to a well-established facility on a weekly basis with track hire available all season.
It will cater for casual use every Saturday and Sunday from 10am-4pm during a season that will run from October to May and will cater for bikes, ATVs, UTVs and off road race cars.
There are plans for regular competitive events and brand new "Skids 4 Kids" days will also be a feature, encouraging younger generations to become involved.
Major partner Polaris sees it as a great fit in its drive to increase popularity and sales of its factory-produced range of off road recreation and competition vehicles.
Park Manager Ian Foster believes The Polaris Off Road Park will be significant for the growth and exposure of the sport which is often conducted in remote, one-off, locations.
"The aim is to grow the sport by giving anybody and everybody the opportunity to experience off roading in a controlled environment with competitions at the venue to expose the sport of Off Road Racing to the general public," Foster explained.
A focus will be on the factory produced class of UTV vehicles, which are fast becoming popular for both recreation and competition. The first UTV Championship will be a feature of the season and will be staged in conjunction with a revived Off Road Grand Prix Series.
Auckland Off Road Racing Club has booked eight dates to run Off Road Association of New Zealand (ORANZ) sanctioned events at the park over next summer, which will include a National Championship round.
Hampton Downs circuit is already popular amongst the country's car brands and the new facility will also be available for dealer demonstration days, corporate ride days and track hire during weekends and week days by appointment.
The public will also be welcome to hire an off road vehicle on offer or bring their own, trailered, machine to any of the public weekends scheduled throughout the summer season.
Further information is available at www.hamptondownsoffroadpark.co.nz and you can follow latest updates at www.facebook.com/hamptondownsoffroadpark