Gulf Racing Porsche signs James Winslow for 2015 European Le Mans Series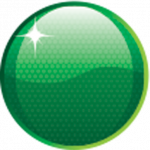 James Winslow will make his full time professional racing return to Europe with Gulf Racing in the 2015 European Le Mans Series.
Winslow will pilot the Gulf liveried Porsche RSR GTE at Europe's finest circuits, joining Mike Wainwright and Adam Carroll in the fiercely contested GTE category.
Porsche is one of the most successful manufacturers in motorsport, and the partnership with Gulf Racing brings one of the best known liveries, both of which have competed at the most prestigious and historic events sporting the Le Mans name.
Both Gulf Racing and Porsche enjoy an extensive race winning pedigree and that is something Winslow wishes to continue.
Speaking about the announcement Winslow said: "I'm very excited about this season! Every racing driver wants to win races in the famous and nostalgic colours and brands that are Gulf and Porsche, and that's exactly what will happen this season.
"We have a very strong package in the Gulf Racing Porsche for the 2015 ELMS season. We will be podium finishers and race winners this year.
"I am confident we can win races. I have raced with and known Adam [Carroll] for many years. We started our careers at the same time in the UK and both competed in A1GP together years later.
"I'm totally aware of how good he is and look forward to joining him again, as I do Mike Wainwright who is becoming a serious threat on the GT scene."
As well as a wealth of experience in endurance racing, including a brilliant first stint where Winslow set the fastest LMP2 lap time at the 24 Hours of Le Mans in 2014, Winslow is a seasoned championship and race winner in many series around the globe.
In recent years has won races and set lap records in LMP2 and GT3 competition in Asia, Australia and in Europe, at the 24 Hours of Le Mans.
Winslow's ELMS season will see the Briton taking on a mammoth amount of travel as he combines it with racing commitments around the world.
Entry into the Bathurst 12 Hour (Australia) this weekend for the Audi Australia squad in the #75 Jamec-Pem Racing Audi R8 LMS Ultra, and then straight to Clipsal, Adelaide and entry into the Australian GT Championship for another Porsche outfit in AMAC Motorsport's rapid Porsche GT3R are only the beginning of Winslow's adventures for the 2015 season.
"2015 will be another huge season for me. The Gulf Racing team are an impressive group of individuals and I'm very pleased to be joining them. I have worked with a couple of the team members before and they are very talented guys and I know Mike, Adam & I will be a serious force on track.
Looking ahead to this weekend's Bathurst 12 Hour Winslow said: "I'm really looking forward to the Bathurst 12 Hour this weekend with Audi-Australia and co-driving with Steve McLaughlin and Dean Koutsoumidis in the #75 Jamec Pem Racing Audi R8 Ultra.
"Then it's straight to the Clipsal 500, Adelaide and the first round of the 2015 Australian GT Series, which starts a couple of weeks later. This series will be epic this season, with live TV and a bumper, capacity grid of 34 teams and cars.
"I'll be driving with AMAC Motorsport, they have a very quick Porsche GT3-R for Andrew Macpherson and I to run at the front. What a great season of racing, I'm feeling very blessed."
With race commitments in Australia, Europe & Asia, Winslow will make some 25 trips between the three, with his anticipated entry into the 24 Hours of Le Mans race in June, ELMS, Australian GT Series, Bathurst 12 hour and possible LMP2 drives in the WEC towards the end of 2015.
You can stay updated with news from James Winslow by visiting his official Facebook page at:
https://www.facebook.com/JamesWinslowRacing
2015 ELMS Calendar
12-13 March – Testing – Estoril, Portugal
23-24 March – Testing – Paul Ricard, France
10-11 April – Round 1 – Silverstone, UK
16-17 May – Round 2 – Imola, Italy
11-12 July – Round 3 – Red Bull Ring, Austria
05-06 September – Round 4 – Paul Ricard, France
17-18 October – Round 5 – Estoril, Portugal