Gulf NZFMR Releases Early Bird tickets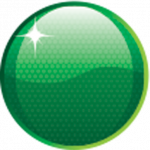 It's that time of year again and once more, the Gulf New Zealand Festival of Motor Racing is offering some fantastic offers on tickets for those booking early.
There are individual tickets for single days or for one of the whole weekends, there are tickets for both weekends, and there are even special deals on offer for families and motorhomes.
The 2015 edition of the Festival – NZ's largest historic motorsport event and one of the biggest racing events on the calendar – is going to be massive, with a mouth-watering selection of single seaters from Formula 5000 and Formula One lined up for the 2015 Festival, which takes place over the two weekends of January 16-18 and 23-25 and which celebrates the career of Kiwi Formula One racer Howden Ganley and the amazing and timeless Formula 5000 category.
With up to 30 Formula 5000s from all over the world, and demonstration sessions for Formula One cars as well as other historically significant race cars – it'll be an epic pair of weekends for any petrolhead.
One day Family Passes are just $60, with weekend Family Passes just $80 per weekend.
This represents significant savings over non Early Bird prices, which will run through until the end of November.
A single GA ticket is just $30 with a single weekend GA ticket just $40 and both weekends an outstanding $80.
Prices are in New Zealand dollars and GST inclusive. This is shown on final checkout.
All transactions are billed in New Zealand dollars. Tickets are NOT posted to customers and are available as e-tickets for downloading.
A family pass is defined as two adults and five children under 18 – this option is ONLY available via www.nzfmr.co.nz and cannot be purchased at the gate on the day.
There is limited free car parking and a spot in the main car park is $5 per car per day. This can also be purchased as part of the Early Bird package.